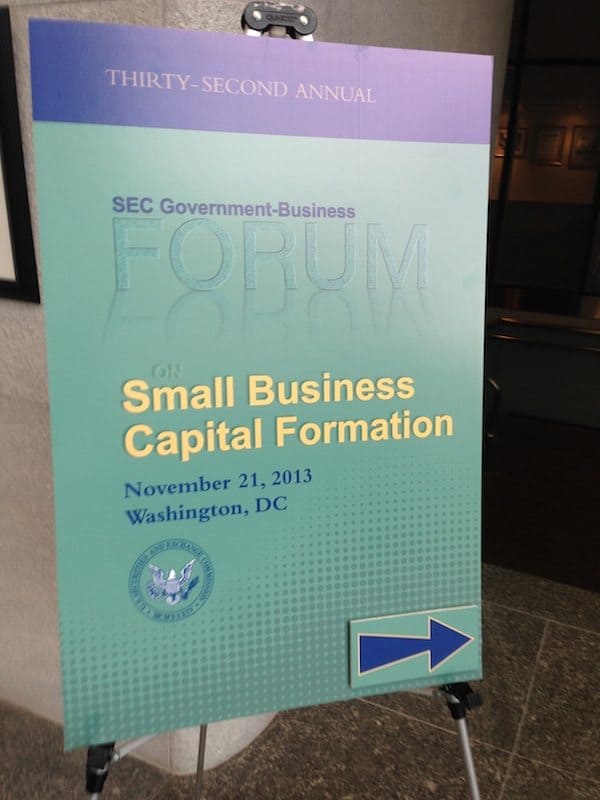 Last fall – way back in November 2013 – the SEC held their annual gathering of minds to discuss the challenges of small business capital formation.  The meeting was mandated by law under the "Small Business Incentive Act of 1980".  This was their 32nd forum where the leading minds at the SEC convene to review "unnecessary impediments to small business capital formation" seeking ways to eliminate these hurdles – because as well all know small business is the engine of our economy.  Makes sense – yes?  It's tough starting a small business so let's find ways to make it easier…
So for this past year's forum, subjects under discussion included: Regulation D private placements (now allowed to "generally solicit"  via Title II of the JOBS Act); Securities Regulations of Smaller Companies; Securities based investment crowdfunding;  The definition of an "accredited investor"; and so on.  So basically all the pressing issues that crowdfunding can alleviate if the regulators let it be so.
As you may imagine the entrepreneurial types that were present were proponents of fixing the woes that may hobble final rules in retail crowdfunding.
To quote some of the recommendations:
"we recommend that the Commission consider additional separate categories of qualification for accredited investors based on various types of sophistication, for example, by virtue of education, experience or training.
"The Commission should promptly adopt rules implementing Title IV of the JOBS Act that preempt state law review and regulation (but not enforcement) for the issuance of securities thereunder. "
"Eliminate the requirement for audited financial statements in crowdfunding offerings, and instead require that financial statements for offerings of $500,000 or more be reviewed by a certified public accountant."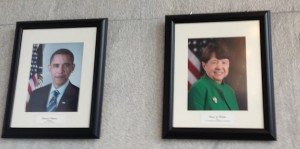 Each of these recommendations were ranked using a point system.  There are many of them, so be certain to check it out below because these are all hot button issues in the world of funding for startups and small companies.
Now if we can only get final regulations that will bring it all together AND make it work.  Cheers.
_________________
[scribd id=231640424 key=key-XnfA5o2XcqkU3UMiLQvp mode=scroll]