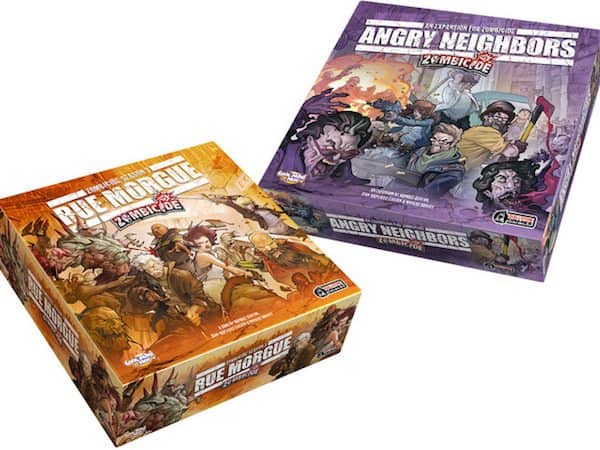 Creator of the highly addictive "Zombicide," CoolMiniOrNot, has launched their twelfth crowdfunding campaign on Kickstarter to raise $100,000 for "Zombicide Season 3:Rue Morgue" on July 27th. After just four days, the campaign not only surpassed its original goal, but has scored well over $860,000 from 5,544 backers.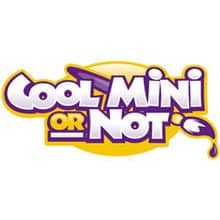 Much like the other seasons, "Zombicide Season 3: Rue Morgue" is designed as both a standalone game and as an expansion. It offers everything the player needs to enter the Zombicide universe and is 100% compatible with other Zombicide products.
The game will contain the following:
80 zombie miniatures
12 survivor miniatures with ID cards
9 double sided tiles
155 cards: 85 equiptment, 48 zombie, 9 team cards, and 12 wounded
92 tokens: doors, event triggers, helicopter, noise objective, stairs zombie spawns and skill counters
Dice, experience trackers, tent cards and a rulebook
According to the games rules, players pick from the list of survivors and form team to scavenge, look and obviously kill the undead. In order to avoid becoming a zombie, each player must get their hands on weapons such as bows, knives, and even AK-47s.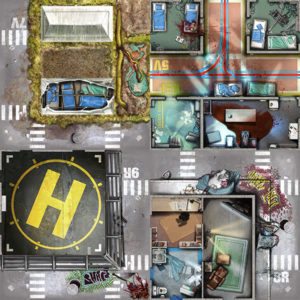 "Zombicide Season 3: Rue Morgue" brings players back into the Zombicide universe just a few months after the previous games. The world is even more worn down, food is scares, and medical supplies are running out. Promising survivors must get to the hospital to find possible weapons, food and medicine before it is over-ran by zombies.
Along with new survivors, the game introduces a terrifying new zombie types: Skinner Zombies, Crawlers, and the A-bomb Abomination. There is also "Zombicide Angry Neighbors," which challenges players to face off against a new breed of zombies. These "seeker" zombies will have every player in their sights and will continue to chase them to the bitter end.
Revealing key risks of the project, the "Zombicide" team stated, "This is our 12th Kickstarter, and there are some vagaries in terms of timing when it comes to anything produced in China, such as: Production delays; 
Shipping delays; 
Customs delays.
"We've done our best to minimize this as much as possible, and we are always happy to refund pledges if for some totally unforeseen reason the game can't be delivered at all. Since we have a lot of experience delivering Kickstarter projects, we don't believe this is in the least bit likely – we've successfully delivered Zombicide, Sedition Wars, Guilds of Cadwallon, Zombicide Season 2 (first and second wave), Rivet Wars (first wave), Kaosball, and are currently packing and shipping Relic Knights.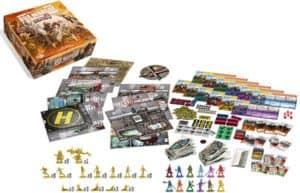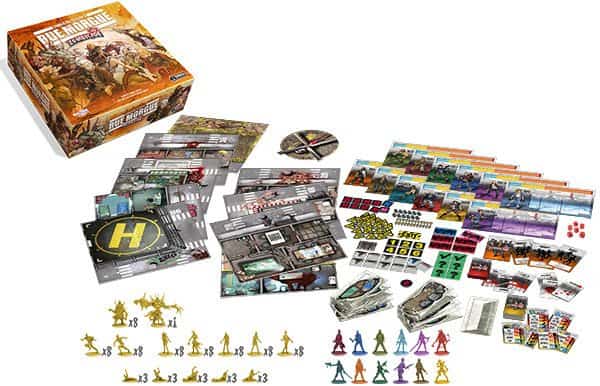 "We have four ongoing projects currently: Wrath of Kings, which is in the final part of production, Arcadia Quest, which is finishing production, Dogs of War which is currently in production, and XenoShyft Onslaught which is about to enter into production.

"Please refer to our individual project pages if you'd like to check the progress there. Each project is entirely independent of each other and have completely different development teams and have no effect on the production flow or development of Zombicide Season 3."

The campaign is set to close on July 27th.

_____________________________________________

Have a crowdfunding offering you'd like to share? Submit an offering for consideration using our Submit a Tip form and we may share it on our site!

Sponsored Links by DQ Promote