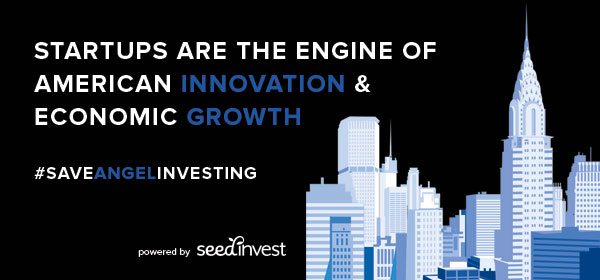 Equity crowdfunding portal SeedInvest has been at the forefront of championing the cause of investors and small business by battling the forces that want to deny many the opportunity to participate in certain offerings deemed only available for "accredited investors".  As the definition stands today an individual must earn $200,000 to qualify ($300,000 if you are married).  Alternatively you must have a net worth of $1 million minus your house.  There are some people who want to increase these amounts excluding more people from choosing to invest in the companies that make private placements – largely startups and small business.  These are the same companies that are at the forefront of American innovation and the engines of economic growth.

The effect of creating such chilling barriers to investment is to disenfranchise the vast majority of the population.  Advocates of this approach do so in the name of investor protection but when you take a closer look it becomes a question of governmental over-reach impinging on personal rights.
In an email to interested individuals, SeedInvest stated;
WHY IS THIS IMPORTANT?

"The bottom line is that angel funded companies hire often and hire aggressively." said Kiran Lingam, General Counsel of SeedInvest. "To stifle angel investments in this manner would be akin to shooting our economy in the foot."

"The broader startup ecosystem has clearly voiced its view that an increase in the accredited investor threshold would substantially disrupt the startup funding ecosystem, destroying jobs and potentially jeopardizing the U.S.'s competitive advantage." Lingam said.

"We hope the SEC hears the outcry and holds off on any increases to the accredited investor thresholds."
SeedInvest has already submitted a comment letter to the SEC fighting for our rights.  The crowdfunding portal has also created a "ThunderClap" campaign to help boost awareness for issue of great importance that is understood by so few.  The SEC is currently seeking public comment on these rules.  You may join the SeedInvest campaign – or share your thoughts directly with the SEC.
To email your thoughts on the definition of Accredited Invesetor you may email the SEC here:  
[email protected]
_________________________