The Capital Companies, LLC has formed a strategic partnership with the Kingdom Trust Company to facilitate investments by IRA owners in alternative strategies offered by The Capital Companies.  Kingdom Trust announced this past May they were working with BancBox to streamline investment crowdfunding, including peer-to-peer assets, for IRA's.
Investors who want to use their IRAs to invest in alternative assets may use Kingdom Trust as their custodian. The Capital Companies offers alternative investments in real estate, finance, energy and venture capital.
"Having a relationship with Kingdom really will have a great benefit to investors who want to use their IRA proceeds to invest in our opportunities," says Rich J. Turasky, Jr., CEO of The Capital Companies, LLC. "This is another means in which we attempt to make all investments with us flexible and with ease of process."
Kingdom Trust focuses on institutional custody for financial advisors and wealth managers and also acts as a custodian for self-directed IRA accounts. "These relationships will help expand the private offerings for individual investors using self-directed IRAs," says Scott Foster, Partner, Kingdom Trust Company.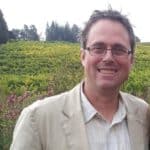 Individuals or their financial advisors may be interested in how alternative asset classes may enhance their retirement portfolio.
"Alternatives have low liquidity, which is less of a concern in a long-term retirement account," notes Danny Mulcahy, EVP of Zacks Direct. "The JOBS Act opened up a broad range of investments to individuals managing their own retirement accounts and investors may now choose to diversify into alternatives," adds Mulcahy.

The Capital Companies was founded in 2002 as a commercial real estate investment, development, asset management and finance platform, The Capital Companies has co-invested more than $50 million of private equity while raising over $200 million of institutional joint venture investment funds. The Capital Companies has also expanded into consumer finance where they have been involved in more than $100 million worth of debt/equity placements and servicing more than 20,000 consumer loans.

The Kingdom Trust Company is a South Dakota chartered public trust company that specializes in the custody of alternative assets in Individual Retirement Accounts (IRA). It is a passive, non-discretionary custodian that does not provide tax, legal or investment advice. In addition, it does not provide, promote or endorse any investment products and does not promote or endorse any investment sponsors or investment advisors. To learn more visit, kingdomtrustco.com

Sponsored Links by DQ Promote