Actor Zach Braff's new film and successful Kickstarter campaign "Wish I Was Here" hit theaters last week, but now backers of the famous project reveal they are still waiting for supposed perks ranging form a free t-shirt to a live online screening hosted.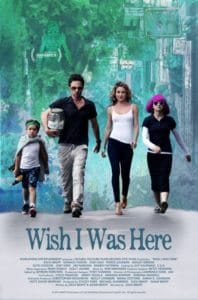 The "Wish I Was Here" campaign launched on the crowdfunding giant's platform last year and successfully raised $3.1 million from over 46,000 backers. Although some have yet to receive their perks, others are voicing their opinions on the campaign's comment section about the wrong size t-shirts.
One backer stated that he contacted the t-shirt company, Kings Road Merchandise, and shared the response he received: "Our site quoted a June ship time and we apologize if there was different communication around these orders and being a little bit behind on the schedule. We have 30,000 customers with different bundles. These bundles will be shipping at different times as our inventory dictates. We fulfill the physical items as the WIWH team fulfills all screenings and soundtracks with email notifications. Your order will ship as soon as possible and we thank you for your patience and understanding."
Although international backers were able to see the screening, some stated there were few problems during the presentation. An official email from Braff stated, "Hi Backers, for the international backers who had problems viewing the screening, we are working on a solution and will be in touch with each and every one of you who let us know."
Also addressing when the other perks will arrive, Braff noted, "If you haven't received your physical rewards yet, PLEASE reach out to us by clicking 'Contact Me' on our Kickstarter Page, so we can check on where they are! If you filled out your survey on time, they have been sent! We are ALWAYS AVAILABLE at the 'Contact Me' button to answer any questions you have about rewards."
As previously reported, the film received some mixed reviews following its premiere:
Rotten Tomatoes:  32% rating (pretty rotten I would say). The audience liked it a bit better at 78% approval.  "There's no denying Wish I Was Here is heartfelt, but it covers narrative ground that's already been well trod — particularly by director Zach Braff's previous features".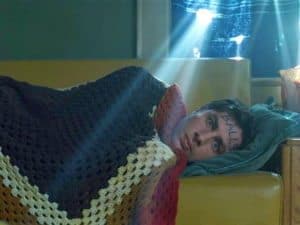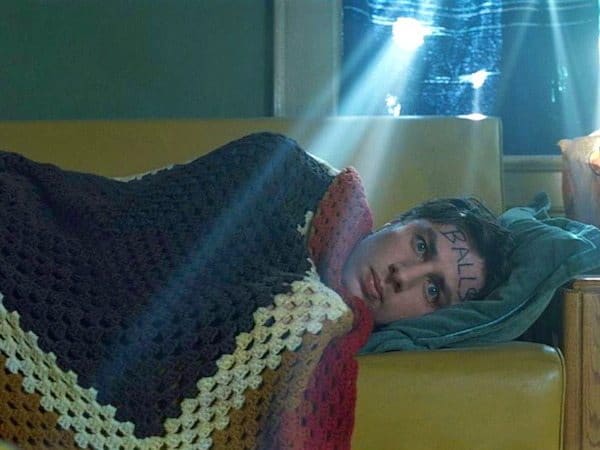 NYDailyNews:  If you were a producer on "Wish I Was Here," you'd want to tell director Zach Braff to stop sticking to formula and go out on a limb… this traditional indie dramedy was partially funded by Kickstarter. So if you contributed, you may be a producer on it. If so, there's no reason to be ashamed about how things turned out, but the movie does feel like it's a bit too much.
NYTimes:  Until you partly surrender to its underlying good will and sincerity, watching "Wish I Was Here" is like observing an experiment in a cinematic test kitchen. The perky chefs are seeking an ideal blend of familiar flavors and textures as they devise what they hope will turn out to be a new, improved recipe for that old standby, Thoughtful Comic Entertainment.
SFGate: Well, no matter how it was made, it's the result that counts. "Wish I Was Here" is a funny, touching movie that features one of Kate Hudson's best performances and a curmudgeonly good one from Mandy Patinkin.
OregonLive:  Braff will likely be known as the guy who took over $3.1 million in Kickstarter donations to help fund a painfully bad movie. It's unfair, of course, to judge a film any differently because of the source of its funding. But if Braff had scrimped and saved, taken out a third mortgage and sold a kidney to pay for "Wish I Was Here," the verdict would be the same.
TheStar: Did his investors get their money's worth? That depends on their tolerance for self-indulgent leanings from Braff…  It's also disjointed and uneven, seeming at times like the Kickstarter gang got to contribute one idea each in exchange for their donations, all of which were greenlit by Braff — with the proviso they all be about him.
Have a crowdfunding offering you'd like to share? Submit an offering for consideration using our Submit a Tip form and we may share it on our site!