Crowdfunding platform CoAssets, has shared some details on their recently held crowdfunding event, Expo for Property Investing and Crowdfunding (EPIC) 2014.  This marks the first successful large scale crowdfunding conference in Asia – a gathering that targeted the booming real estate industry.
According to a report from CoAssets, more than 500 participants convened for the 2 day event and during this time more than S$20 million was pledged in investment crowdfunding.  Countries represented at the event included the US, Australia, United Kingdom, Malaysia,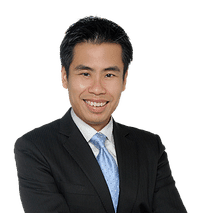 Philippines, Indonesia and more.
"We think that the event was very successful on several fronts. As real estate crowdfunding is still in its infancy stage, face time between the Opportunity Provider (OPs) and Funders is needed to establish some trust before any deals can be done online. Therefore, EPIC 2014 was not only intended to engage stakeholders on the potential of real estate crowdfunding, it was also an avenue for the OPs to meet up with the Funders to discuss deals. In terms of crowdfunding pledges, the event has done exceptionally well, garnering a collective figure of more than S$20 million. This amount is based on figures collected from the OPs on both days. Akin to our online process, the onus is now on the OPs to follow up with the Funders. However, even if not all of the deals materialize, this clearly demonstrates the potential of real estate crowdfunding and the outlook is definitely very exciting," said Mr Getty Goh, Organizer of EPIC 2014 and CEO of CoAssets.

"In terms of delegate turn out, we are also very pleased. Although 500 delegates may not seem much compared to some of the more established events, our focus was on quality and not quantity. For example, we had Mr Tim Kobe, a world-renowned architect and CEO of 8 Inc, as a delegate and conference speaker. Tim worked with the late Steve Jobs in conceptualizing the first Apple Store. He is presently exploring the possibility of using real estate crowdfunding as well as CoAssets to crowdfund a portion of his development in Boracay, Philippines. The fact that he and other high profile delegates are willing to be a part of EPIC shows that more people are becoming more aware of the potential real estate crowdfunding holds. By choosing to work with us, it is also a form of recognition that CoAssets is one of the best real estate crowdfunding sites around," said Dr Seh Huan Kiat, CTO of CoAssets.

"I think (EPIC) is a great event. I think CoAssets, in terms of bringing the idea of crowdsourcing into real estate, is actually quite innovative. I think they are doing a really good service for the industry and I don't think the industry fully appreciates it at that level (yet). I think (CoAssets) is at the front edge of a trend that is going to grow," said Mr Kobe.
Organizers have indicated they are planning their next event to be held in Hong Kong in 2015.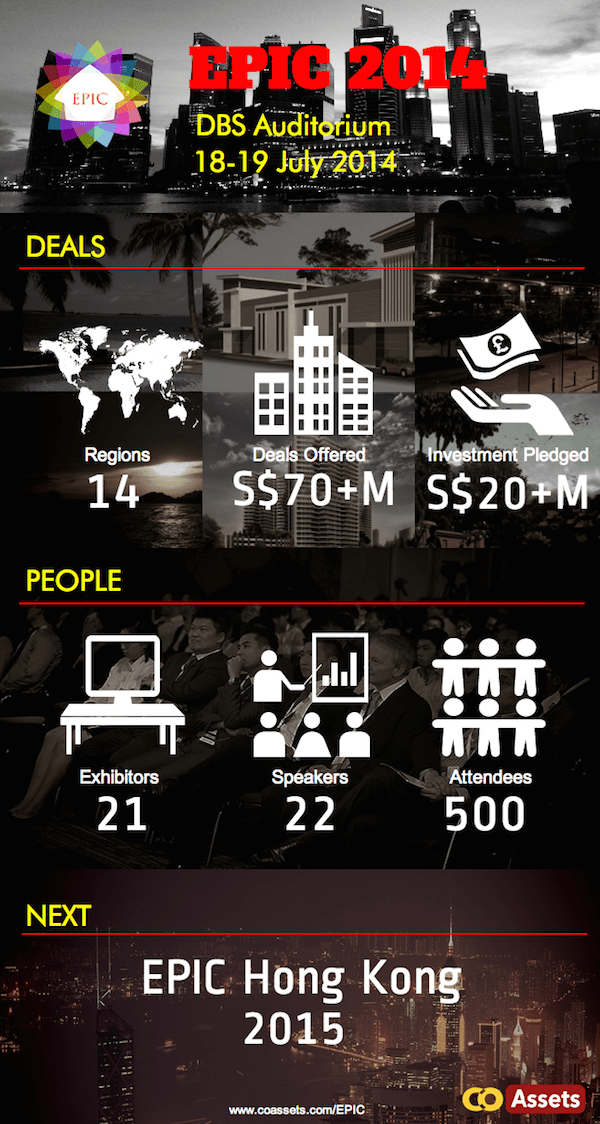 Sponsored Links by DQ Promote