AVEQIA invites groups to cook together with Michelin-starred chefs and bond.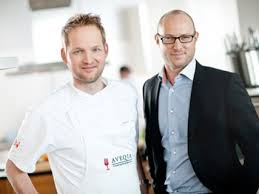 AVEQIA invites groups to cook together with Michelin-starred chefs and bond through their shared gastronomic journey. The AVEQIA brand first opened in Stockholm and now has its eyes on the London market. Its UK flagship and first restaurant, AVEQIA Farringdon Ltd, opened its kitchen in 2012 nearby St. Paul's Cathedral and the center of London's financial district. Crowdfunding from AVEQIA's Crowdcube campaign  will be used to focus on marketing, brand building and developing client relationships on this flagship.  The Swedish company seeks to raise £300,000 for 10% of the equity offered.
With a similar wine-focused client entertainment concept and UK expansion, Humble Grape crowdfunded on Seeders, yielding over £356K in a campaign that ended mid-July 2014.
The creation of CEO David Berggren, a Swedish Entrepreneur and Chef who entered and helped develop the world of corporate and social team building, AVEQIA stems from Berggren's concept of 'active cooking.'  The basic concept of AVEQIA follows that companies invite their clients,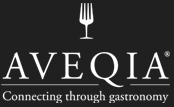 suppliers or personnel to share a culinary experience. By working toward a common goal, a the four-course gourmet meal accompanied by wine pairings, for example, participants bond and learn more about each other than they would from simply sharing the typical work dinner. Through the careful guidance of Michelin star chefs throughout the pre-arranged event, AVEQIA allows its guests to experience the preparation and enjoyment of food in a fresh, friendly, sociable and distinctive way.  The Swedish proof of concept has welcomed over 11,000 guests since its 1998 opening in Stockholm, including corporate guests from Goldman Sachs, Deloitte and J.P. Morgan.  Last year's Stockholm revenues were £1.6M, with an EBIT margin of 22%.
With its well-established culinary team of London Head Chef Eric Allouard formerly of L'Etranger, London  and Chef Céline Fauvelle of Institut Paul Bocuse, Lyon and Alain Ducasse au Plaza Athénée, and as well as esteemed product partnerships with Gaggenau, Siemens LBMH's KRUG Champagne have helped AVEQIA's success this far.
Looking to expand to the after the gastro company's initial goals have been met at the St. Paul's location,  AVEQIA's attention will then shift toward establishing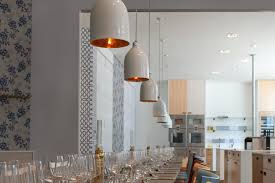 additional flagship venues in other locations, first in London and then other major UK cities, launching its distinctive  AVEQIA At… brand.
"Through the years David has been approached by several hotel operators about establishing AVEQIA at their hotels. Being able to offer the AVEQIA experience can be a valuable differentiator for them in the competitive conference market,"  explains the campaign information. "As a result of these requests, David has developed the AVEQIA At… concept, a formula for expansion in which AVEQIA shares initial investments with its hotel-partner, and leverages on the hotels own marketing and flow of guests. In return for sharing investments and providing facilities, AVEQIA pays its partner a flexible rent based on revenue. As AVEQIA Stockholm in recent years has reached near full capacity, despite moving to bigger facilities in 2011, the AVEQIA At… concept has been fully developed and will launch for the first time at two hotel and conference estates outside Stockholm, Krägga Herrgård and Högberga Gård, in September of 2014.  Following the development in Sweden and in order to meet demand from hotel owners in the UK AVEQIA is planning to have opened two AVEQIA At…. venues in the London area by the end of the current budget year."
According to Crowdcube, investment perquisites include the following:

Invest £1000 and receive an AVEQIA gift card of £250 + Vat for a minimum of two people.
Investors who invest £25 000 or more are invited to share an evening with our chefs at AVEQIA and treat up to 7 guests to the full AVEQIA gastronomic experience.
Investors who invest £50 000 or more are invited to bring up to 9 guests to an exclusive evening at AVEQIA in the KRUG Kitchen. Guided by top Michelin star chefs the KRUG experience promises to be a true journey of the senses culminating in a four-course feast with selected KRUG Champagne to every dish.
Lastly, knowing when its time to leave, AVEQIA also offers its exit plan on the campaign: "We believe that a likely exit strategy is either a strategic sale or an IPO. Interested strategic partners/buyers are likely to be found among hotel chains/operators, travel agents/tour operators, cruise-lines, companies in the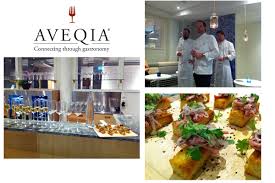 hospitality sector or financial institutions. Most of these actors can find very interesting synergies between their own and the AVEQIA business, as soon as AVEQIA gets some critical mass in the market place. The management team of AVEQIA fully understands the importance for investors of liquidity and would like to achieve a ready market for AVEQIA shares within 5 year at the latest, but preferably after year 3. The base-case presented in this material is based on a total of 5 Flagship units and 30 AVEQIA At… units by the end of the 5th year.  If the plan has been implemented with satisfactory results over the first 2 years, management will consider increasing the speed of new openings, based on external bank financing. This can obviously increase the speed of growth and profit.The present pre-money evaluation of AVEQIA is £ 3 million. Following the base-case and with an EBITDA multiple of 10 the value of the company after year 5 would be about £39 million, i.e. 13 times the present evaluation."

Have a crowdfunding offering you'd like to share? Submit an offering for consideration using our Submit a Tip form and we may share it on our site!

Sponsored Links by DQ Promote