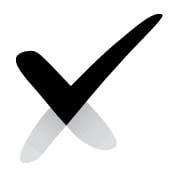 Over a third of the UK didn't vote in the last general election, for young people it was over a half. Worse still, almost two-thirds didn't vote in the recent European elections.London-based online voting support service, Vote for Policies, is crowdfunding to change these stats.
Vote for Policies is looking to raise £20,000 on Crowdfunder in order to extend the reach of its online tool to five million voters, with the aim of helping the UK decide which party to vote for in the 2015 UK general election. Vote for Policies is a social enterprise project, initially launched prior to the 2010 UK general election by digital media expert and social change enthusiast, Matt Chocqueel-Mangan.
Vote for Policies provides voters with a pioneering online evaluation tool, allowing them to 'compare the market' on leading political parties and come to an unbiased conclusion on who to vote for.
Speaking about his initial inspiration for the site, Chocqueel-Mangan revealed, "I realized I didn't know the main policies of any party. Finding the manifestos online and reading through them was pretty arduous, but finally I felt much more informed… It was then that I decided to make it easier for everyone else to do the same."
Chocqueel-Mangan then used his digital background to create Vote for Policies, and to great success; prior to the 2010 general election, 280,000 people used the site to help determine their vote. Chocqueel-Mangan is now looking for £20,000 of additional funding via Crowdfunder to help extend the service to five million voters.

The Vote for Policies website compares different parties' manifestos, covering a wide range of issues including education, the economy, healthcare, the environment, immigration and crime. What makes the service unique is that users only discover which party their favored policies are affiliated with once they have completed a survey. This allows voters to make an informed decision based purely on party policy; effectively sidestepping prejudice based on media hype, negative spin or political mudslinging.
Chocqueel-Mangan said, "What's more, as a solution to tactical voting, you get to see how other people in your constituency think. So if lots of people in one constituency prefer a party that wouldn't normally have a hope of getting elected, this site can show you if it might just be worth voting for them after all."
 Phil Geraghty, Crowdfunder Managing Director, noted, "This campaign has the capacity to change how millions of people vote. Not only reducing the voter apathy the UK experienced in the last election, but also to demystify politics for many – including younger generations. It's a great campaign and one we hope people will pledge to support."
A number of factors have motivated Chocqueel-Mangan to seek additional funding. While a key one is that user numbers have steadily risen since 2010, to over 415,000 (demonstrating an ongoing demand for the service) more practical issues include dealing with heavy user loads. Unexpected demand in the six-week period prior to the 2010 election resulted in some technical concerns that Chocqueel-Mangan aims to avoid in 2015.
He adds, "In 2010 most of our users visited within one week of polling day, so it's really important that we can cope with the traffic and don't turn anyone away. We also need to support mobile and tablet – particularly mobile, which can account for 25-40% of our users."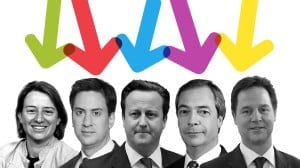 In addition to a mobile-ready website and improved infrastructure, the project also needs to incorporate political parties not currently included in the survey; primarily those in Wales, Scotland and Northern Ireland. Finally, funding is required for a planned and targeted marketing campaign, which will simultaneously boost the project's publicity and help to identify potential new partners.
Chocqueel-Mangan believes that crowd funding is the logical next step in unlocking future opportunities for Vote for Policies. He stated, "It makes so much sense to be crowd funding, as from the day the site was released people got behind it, made it their own, and got it to where it is today. It's a real honour to give them a say in the future of the site… I feel an obligation to see this through as far as it can go. I want to help as many people as possible, so this goes beyond personal satisfaction – it's about making a positive contribution to our society."
Pledgers to the Vote for Policies Crowdfunder campaign will have the opportunity to receive rewards such as an invite to the launch party, the opportunity to get your opinion heard on popular sustainable future website, Blue & Green Tomorrow, alongside supporter t-shirts and goodie bags.

Have a crowdfunding offering you'd like to share? Submit an offering for consideration using our Submit a Tip form and we may share it on our site!

Sponsored Links by DQ Promote