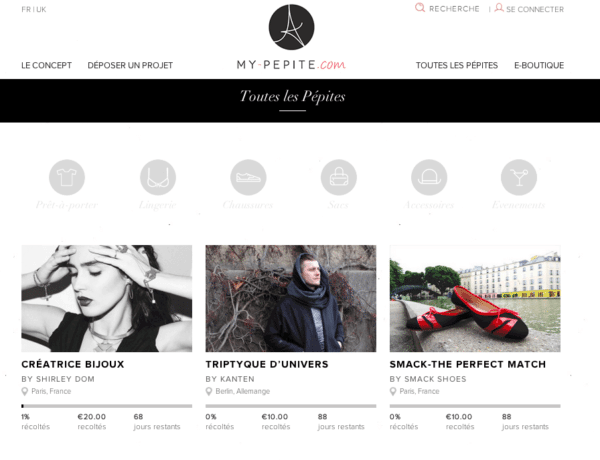 A new crowdfunding platform dedicated to fashion launched this past wee.  My-Pepite, based in Paris, was created by three friends passionate about fashion.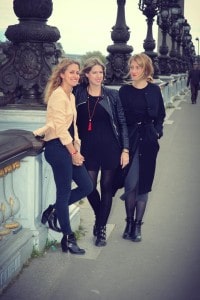 The site hopes to give fashion designers a chance for their brand to grow by generating visibility and funding.  My-Pepite has positioned their platform as an international site with both English and French versions available. My-Pepite will also soon incorporate an e-boutique to help facilitate purchases from listing fashion brands.
The three co-founders, Alisson, Eva and Vanessa met in school and discovered they shared common passion: fashion.  Combining experience in communication, marketing and media they intend on leveraging  the new form of finance "financement participatif" or crowdfunding to change the process of funding fashion for young designers.
My-Pepite is a rewards based crowdfunding platform.  The site has launched with three projects including; jewelry designer Shirley Dom, designs by Kanten and Smack Shoes.