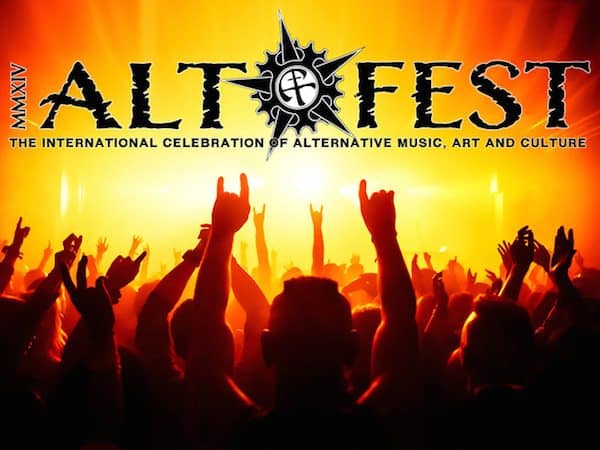 It managed to raise well over its initial £30,000 crowdfunding goal on Kickstarter, unfortunately, the new metal festival, Alt-Fest, has been cancelled due to lack of funds.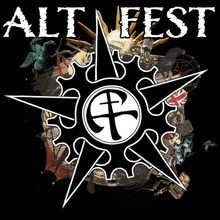 Last year, the event's organizers launched a campaign on the crowdfunding giant's platform and described the event as an "international celebration of alternative music, art, lifestyles, and culture." It was supposed to be held in Kettering on August 15-17 of this year. Marilyn Manson and Gary Numan were booked to headline the event. Other performers included in the festival were The Cult, Arch Enemy, Fearless Vampire Killers, Cradle of Filth, and Fields of the Nephilim.
According to the Independent, despite some 7,500 tickets being sold, at least another 3,000 were needed to be purchase in order for the event to break even. The event's founders, Dom and Missy, explained in an online statement that they needed much more funding to allow the festival to continue further.
The statement reads, "It is with a heavy heart that we must confirm we have had to cancel Alt-Fest. We tried to put on a groundbreaking event for you and the alternative scene, and it was your support that was helping to make it happen. From our early days on Kickstarter through to all of you who have purchased tickets, we thank you. We, the organizers of Alt-Fest, have done everything we can to save it, but this week we ran out of time to raise all the required funds that was needed upfront of the festival."
"We also wish to apologize for the delay in releasing a formal statement canceling the festival. We realize this has severely damaged our personal and professional reputations, we can only sincerely apologize for any additional stress and upset this has caused, we were honestly looking to act in your best interests."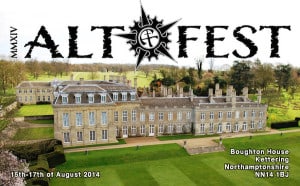 "We are very sorry to tell you that we have been advised to not reply to any individual comments or emails regarding the festival and instead make a comprehensive statement. It's not how we like to do things, it feels wrong to walk off and let your questions, thoughts and opinions go unanswered."
Explaining the key reasons behind the cancellation openly, the organizers noted, "We were doing very well for a first year festival. We sold over 7.5 thousand weekend tickets, and as you were aware we had a great line up with plenty going on. This however meant we had to pay for over half of all the band's fees, with the remainder due just before and at the festival itself. Securing bands was not the only cost. The festival was going to cost £1,703,000 in total to put on, including artists, riders, travel fee, security, medical assistance, traffic management, health and safety, marketing and much more. We ourselves and all of the Alt-Fest team have put in huge amounts of effort and time over the past two years and done everything within our power to make this work."
"If we were to sell a minimum of another 1,000 tickets between now and the festival, we'd have suffered a significant loss that we couldn't carry. This recently came to light based on a costing error [and] the fact that the investor unfortunately pulled out last minute. We were expecting to sell more tickets based on our line-up, and if we had sold just 3,000 tickets more then we would have been over breakeven line, or if we could have deferred a percentage of our contractor's payment, which they sadly were not prepared to do."

Despite their best efforts, the organizers admitted the cost was just too much for them and added, "We have held continuous meetings and tried for months to secure investments and had genuine interest to cover this shortfall from individuals, investment firms and equity funding companies. Whilst there was every likelihood of this happening due to the positive feedback we were receiving, it was this week that our last option had run out. This was mainly because they didn't understand the festival market or the alternative scene. We even tried as a last resort to save the festival or you all, going to the corporations that dominate the music and festival industry to offer an ownership over the even to ensure facilitated for our customers, but to no avail. We had exhausted all options, but please know that we did everything without power to make this happen."
Noting their struggles, the organizers added, "We feel we have let the alternative community down, this saddens us immensely and the process we are about to go through is going to bankrupt us, which as I'm sure you can imagine adds huge strain onus as people and as a family. It is just simply awful and we only thank those of you who have shown us kindness and endless support, especially now in our most testing hour."
Although it was painful to give this sad news, the organizers added in the statement that fans may receive a refund for their tickets.
Have a crowdfunding offering you'd like to share? Submit an offering for consideration using our Submit a Tip form and we may share it on our site!