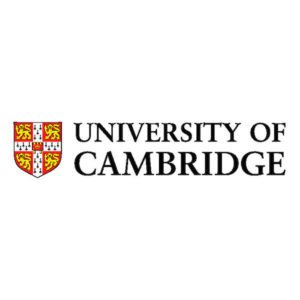 With back to school season officially underway, students from University of Cambridge in the UK have taken a different approach of getting funds for their education. According to the Cambridge News, A growing number of prospective students are trying the crowdfunding platform, GoFundMe to run campaigns for the upcoming school year.
The platform allows campaigners to present their project and ask for funding from the online community. At least 18 British, Australian, Swedish, Canadian and American students are trying to raise sums from £888 to £33,400 for a chance to study in Cambridge. In May, sources everywhere reported Cambridge University student Louis McBride's plan to raise £5,000 through GoFundMe to charter a helicopter to get him from his physics exam to his sister's wedding 125 miles away.
Following the success of McBride's campaign, eight more students started campaign for tuition to study at Cambridge. Discussing her reasoning to crowdfund, 23-year-old student Lisa Ann Wade admits due to her decision to major in a humanity, there was limited funding for art programs and competitive scholarships. She launched her campaign on July 21st to raise £8,500.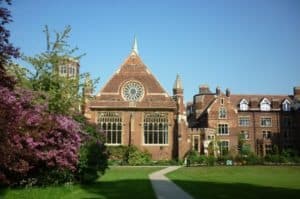 Wade stated, "All the funding goes to science and medicine. We need people in the humanities too, you know, cultural contributors as well."
Also sharing details about her schooling, Wade revealed that after she turned to the Professional Career Development Loans (PCDL), she discovered she wasn't eligible for the maximum loan amount. This is due to the fact that during her time at school, she was working, which means she may only borrow up to 80 percent of their tuition cost.
Wade noted, "I'm being punished for working as an undergraduate. A couple people have told me to get a job, but I have one. In fact, if I hadn't worked, I would be in a better position now."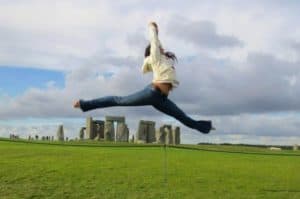 California native, 22-year-old Cherise Glodowski, sent more than 50 letters to different companies and scholarship organizations asking for help in funding her studies. She has been preparing to study generic and stem cell research at the university, but has been struggle to raise the funds to get the school.
Funding from Glodowski's crowdfunding campaign will be used to pay off the federal loans she has already managed to acquire during her undergrad studies. She said, "GoFundMe is a terrific tool for helping my friends and family jump to the rescue and save me from crippling student debt. Other scholarships and grants are not designed to pay back loans."
Utah resident Ardis Smith launched a campaign on the platform to raise £32,000 for her second attempt to gather funds for a PhD in history. She noted, "While my friends and family who want to support my campaign may not have tens of thousands of dollars to donate towards my PhD, their individual effort make a big different, and many have also shared the campaign with their friends."
Have a crowdfunding offering you'd like to share? Submit an offering for consideration using our Submit a Tip form and we may share it on our site!