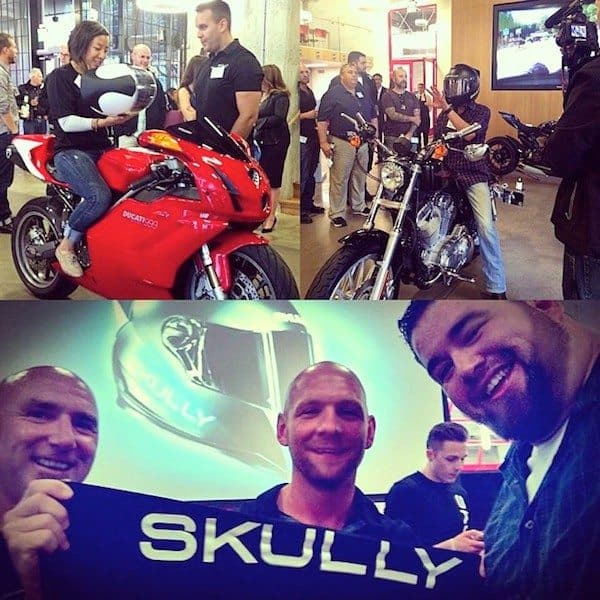 SKULLY AR-1, dubbed the world's smartest motorcycle helmet, has been making headlines since its crowdfunding campaign launched on Indiegogo Sunday (August 10th). Within the course of one day, the project reached well over its $250,000 initial goal and jumped over $765,000 with more than 539 backers.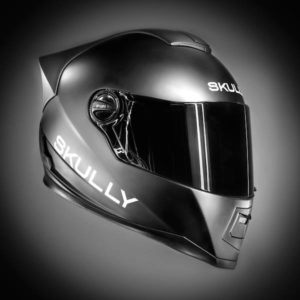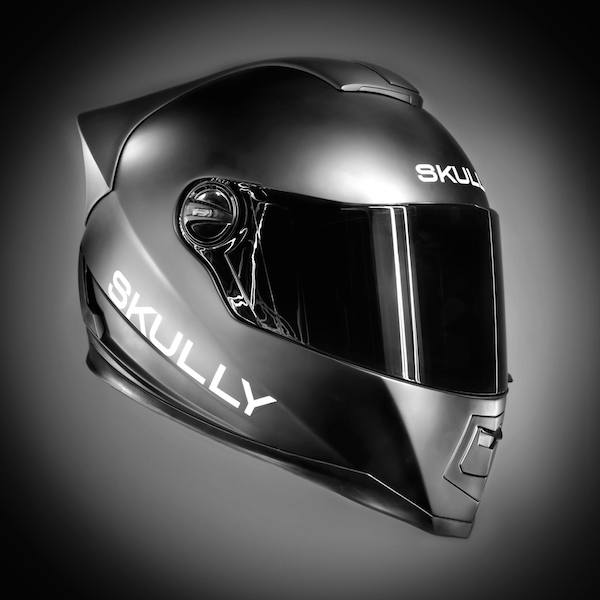 The SKULLY AR-1 is made of lightweight, aerodynamic polycarbonate and is considered highly weather resistant. Along with anti-fog, anti-scratch, anti-glare E-Tint visor, the helmet has the following features:
Heads Up Display: Shows critical information in the user's line of sight, which allows them to keep their eyes on the road ahead.
Rearview Camera: Gain full situational awareness with its wide-angle rearview camera.
GPS Navigation: Never miss another turn with an integrated navigation system that gives the user timely information even in low-reception areas.
According to Yahoo!, the AR-1 also includes Bluetooth connectivity and a smartphone companion app, for Android and iOS, which lets you sync the helmet with your phone so you can make and receive calls along with play music from services like Pandora. All of the features included are through via Skully's built-in voice recognition software.
Although each motorcycle and rider are different, the SKULLY companion app lets the user calibrate their helmet before they even put it on. Doing so will allow the app to automatically determine the optimal position for each helmet's rearview camera to provide the best view for each rider, no matter height or size.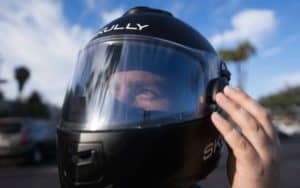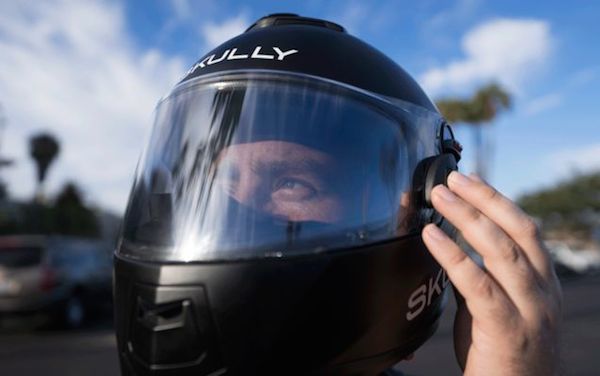 Noting the size of the helmets, the helmet's team stated, "The SKULLY AR-1 is an intermediate oval head form and comes in sizes between small and XXL. The fit shape is similar to a Shoei RF-1200. The fit is snug."
Also explaining how safe these augmented reality helmets are, the team noted, "Research has long since shown that [Head-Up Display] HUD, when properly implemented, can vastly improve the safety and situational awareness of drivers. SKULLY's patented HUD solution allows you to keep your focus on the road while maximizing 360-degree situational awareness. This means you can see more and react quicker, potentially avoiding danger before an accident occurs."
Currently, the SKULLY AR-1 costs U.S. Indiegogo users $1,399 and is available in Matte Black and Gloss White. International users will be paying $1,599. All helmet orders are set to be shipped in May 2015.
SKULLY AR-1's campaign is set to close on September 9th.
__________________________________________________
Have a crowdfunding offering you'd like to share? Submit an offering for consideration using our Submit a Tip form and we may share it on our site!