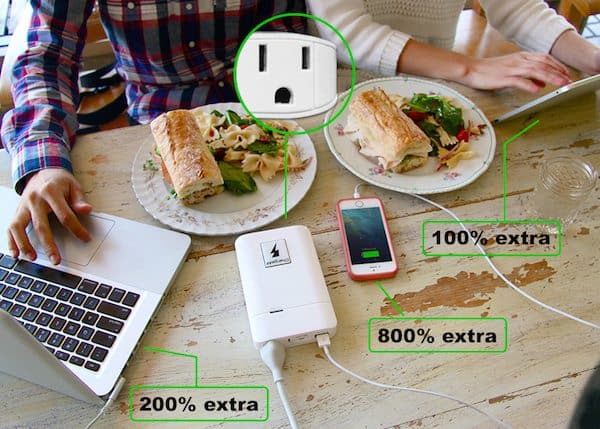 Wrapping up its campaign on Indiegogo, brand new portable power outlet, ChargeAll has raised over $320,000 from more than 3,600 backers. The project originally launched the crowdfunding giant to only raise $30,000.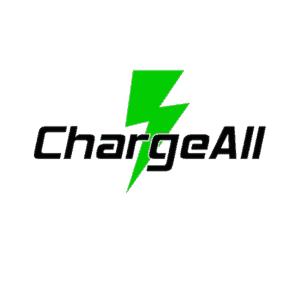 ChargeAll lets you power anything, anytime, anywhere. This new device is a portable battery with an AC wall plug outlet for various items, including cellphone, tablets, fans, digital cameras, curling irons, desk lights, laptops, power tools, and stereos.
Explaining details about the device, the ChargeAll team noted, "We designed the battery to be lightweight and convenient to bring around. It is fully mobile and will fit in your backpack, purse, and even in most pockets. With ChargeAll, you will have power within arms reach wherever you are.
ChargeAll features are:
Size: Only slightly taller than the iPhone 5, ChargeAll takes up minimal room in purses and bags.
Thin: At only about twice the thickness of the iPhone 5, ChargeAll won't leave you with buldging pockets.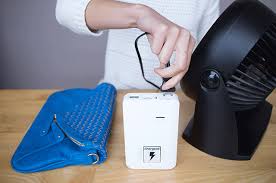 ChargeAll also contains enough power to charge any cellphone for an entire week or fully charge laptops multiple times.
The team also noted that nothing comapres to the portability and power of ChargeAll. "Gigantic power generators are perfect when the power goes out, but not practical to carry around. Portable lipstick charges only work with your phone, [and are] not powerful enough to work with your laptop computer or anything else that requires an electrical outlet."
The portable power outlet comes in two sizes, the small has 12000 mah and the large has 18000 mah. The large size has 50% more capacity than the small size. It also has an additional two USB ports and battery capacity indicator.
Also explaining the importance of their prototype, the ChargeAll team noted, "Most products fail in execution because the engineers/designers fail to realize the technological hurdles they will need to overcome during production. We worked closely with our manufacturing partners. That's why we made sure we partnered with a manufacturer that understood our important wants and features."
"We worked with our engineers to design an IC board that combines both the electrical outlet and USB port component. This was the biggest puzzle, a configuration that would work physically as well as aesthetically for the exterior design and over layout for the lithium ion cells. In the end, we created something amazing."
Have a crowdfunding offering you'd like to share? Submit an offering for consideration using our Submit a Tip form and we may share it on our site!