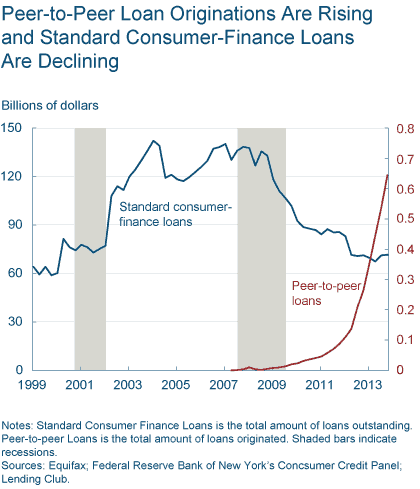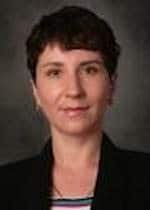 Our friends at the Cleveland Federal Reserve have published a report on the Peer to Peer lending industry (P2P).  They  have come to the conclusion of just about everyone else but have incorporated some interesting data points.  P2P lending is expected to grow and will be filling gaps left by the traditional lending industry.  The report was published by Senior Research Economist Yulia Demyanyk and Research Analyst Daniel Kolliner.  The two note that P2P lending has been growing by an astonishing 84 % per quarter.  That's a lot.  Kolliner and Demyanyk contrast this to consumer finance loans that have been declining on average 2% per quarter. Bank originated credit cards have and use of credit has been declining on average 0.7% per quarter.
To quote the authors:
"Peer-to-peer's rapid growth may be attributable to two of the benefits it provides. First, it can improve access to credit for individuals who have short credit histories. Second, it allows consumers to consolidate credit card debt and lower their interest rate more than they could by going through traditional lenders."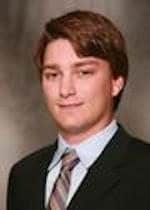 Touching on the process for borrowing via P2P platforms, the report states that P2P use a diverse set of criteria for applicability including income, employment and "even SAT scores".  P2P is providing access to capital to those who may have a good credit score but an insufficient credit history and thus turned away by banks.  According to their data, a significant number of individuals fall under this category.
"According to data from Equifax, one of the three largest US credit bureaus, 39.8 percent of people with credit histories shorter than three years have credit scores higher than the subprime threshold, in other words, generally good enough to obtain a loan (Equifax, Federal Reserve Bank of New York's Consumer Credit Panel)."
At Lending Club, 83.3% of P2P loans are used for debt consolidation.  P2P is a compelling opportunity for consumers to void high interest rates frequently charged by credit card issuers.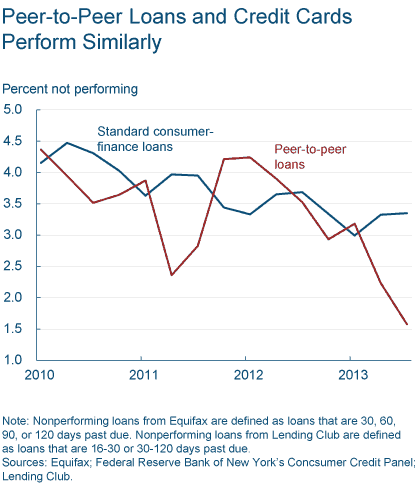 The study also states that not all borrowers benefit by capturing a better interest rate. P2P loans are graded from A to D – with A loans being least risky.  Borrowers receiving a B grade or better consistently get better rates.  Also P2P loans performed as well or better than bank originated loans.

"On average, between 2010:Q2 and 2014:Q1, 3.2 percent of peer-to-peer loans were past due compared to 3.7 percent of standard consumer finance loans. Over this period, peer-to-peer loans had a lower share of poorly performing loans in 10 of 16 quarters."

Demyanyk and Kolliner note that as institutional investors have moved in the supply of funds for lending has increased.  While the P2P market is still rather small it is definitely set to grow.

Sponsored Links by DQ Promote