Stepping up to support the fight against all "male cancer,"  Bridesmaids actor Chris O'Dowd and fictional Family Guy star Peter Griffin took part in the Male Cancer Awareness Campaign's SKYBALLS' on crowdfunding giant, Indiegogo. The campaign was launched on Monday (August 25th) to raise £60,000 for the Male Cancer Awareness Campaign's 10th Anniversary.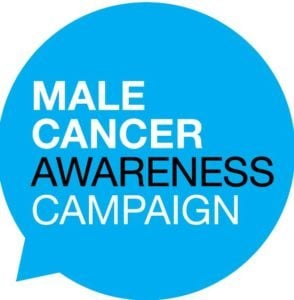 The Male Cancer Awareness Campaign considers themselves the world's boldest, most daring and most innovative charity. Its job is simple, to raise awareness and reduce the embarrassment of male cancers.
The organization stated, "We believe that too many men die of prostate, bowel and testicular cancer because they do not know how to detect they symptoms in the early stages, when treatment would be more effective. This 'ignorance' is made worse by the prevailing 'culture of embarrassment,' that discourages men from discussing and resolving problems related to intimate parts of their body."
In order to stand out from the rest, the organization does the following:
They don't do research as they believe that education is the key in the fight against male cancer.
They come to you. They are out traveling the country raising awareness, because they believe that people are more likely to remember a message that they hear 'live,' than one they read in a leaflet.
They are about Cancer, but also about culture. In addition to providing specific information, they also aim to reduce the general culture of embarrassment that surrounds men's attitudes towards their own health.
They are truly nationwide, they are active across the whole country not just in major cities.
They raise awareness all year round as they believe this needs to be ongoing rather than confined to short campaigns.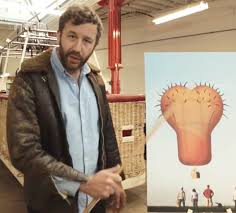 Explaining one scenario,  O'Dowd stated, "A young man is sat on his sofa, he drops the hand to give his n*tsack a bit of a cup page. Mid-cuppage, he notices there's a little lump. Uh! Oh! What does he do? Does he go to his doctor? Does he tell a friend? No, he does nothing. Why? Because he's a bloke, and that's what blokes do.  They ignore bad stuff. Well there'll be no ignoring this bad boy!"
In order to get their message out, the organizers of the campaign wish to build, launch and tour the world in a hot-air balloon shaped like a pair of testicles. Explaining the importance of the project, the organizers wrote, "First, everyone loves hot-air balloons. Second, men still need a hefty reminder to look after their wellbeing and act on the early warning signs of male cancers. Third, awareness-raising saves lives; too many men are dying because they are diagnosed with cancer too late."
"'SKYBALLS' will tour some of the world's biggest sporting, music and community events. It will generate millions of pounds worth of free media and publicity; that's every national paper, local paper, radio station, and TV station talking about 'SKYBALLS' and talking about male cancer."
O'Dowd is the organization's charity ambassador and has given up his time and rsources to support the charity and SKYBALLS. The organization stated without his love and support, the project would still be on the shelf gathering dust.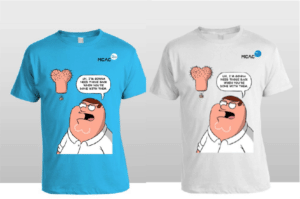 Also noting the efforts of the hilarious Family Guy character, the organizers stated, "We are so proud to announce that Peter Griffin is our 'SKYBALLS' support. The team at Family Guy and Fox have donated a unique and rare piece of artwork that will be used on a limited run of t-shirts and an exclusive run of limited edition A3 posters. Even Peter knows how important it is to get involved."

Those who support the campaign will merchandise featuring the hilarious picture. Set to close on October 14th, the campaign has already raised £10,874.

_____________________________________________

Have a crowdfunding offering you'd like to share? Submit an offering for consideration using our Submit a Tip form and we may share it on our site!

Sponsored Links by DQ Promote