Wellesley resident, social scientist, and human trafficking survivor, Kate Price, has launched a crowdfunding campaign on GoFundMe to raise funds so she may pursue a Ph.D. in Sociology at University of Boston.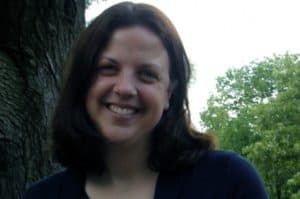 According to The Swellesley Report, Price hopes by using crowdfunding for her schooling, that she will be able to continue her research on prevention of commercial sexual exploitation of children. Her unique perspective on the worldwide issue comes from her very own past her past, which involved a sex trafficking trade from early childhood to early adolescence facilitated by a drug-addic member or her immediate family.
Although she has been studying sex trafficking for over 15 years and speaking about it for 10, Price only revealed her personal experience as a survivor on August 7th during an entry on her KP Advocacy Blog. She wrote, "This day is a long-time coming. I have been sorting out my history for the better part of 15 years. I always knew my biological family was locked in intergenerational cycles of violence, addition, mental illness and poverty: I was determined to get away from them at a very young age. But fully acknowledging the sexual exploitation took a lot more time. See, my exploiter was a member of my immediate family who said he 'loved' me. I have come to understand child sexual abuse is often shrouded in lies of 'love,' and my case was no excepton. Decades have been needed to understand I wasn't a 'special little girl.' No, I was violated."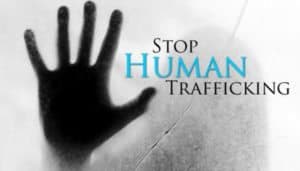 "I still keep my anonymity as much as possible because my exploiter is still alive. I haven't had contact with him for almost 20 years. He told me to 'never call again' while hanging up on me when confronted him about the abuse. And I haven't. I no longer fear for my safety because I am surrounded by not only an amazing family (including a few members of both my family of origin and the family I have made for myself in these 20 years) but because of you. The more I speak out about my history of not only CSEC, but also of child sexual and physical abuse, the more I am convinced I am only one member of a fierce tribe of people who have survived the unthinkable."
During an interview with Fox News in Boston, Price shared more about growing up in Pennsylvania and using education to get out of her abusive environment. She went on to earn degrees at Lesley College and Simmons College in Boston area, and has since been married, has children and has been residing in the Wellesley. While Price has yet to encounter anyone in Wellesley that has been exploited, she says it's no coincidence that small Massachusetts town has been the site of a couple prostitution outfits, at least one of which was connected by authorities to human trafficking.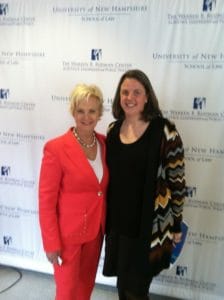 Price explained, "I would never accuse Wellesley residents of purchasing sex; however, the primary purchasers of sex are upper-class white males, which is certainly a demographic of our town. While others were shocked to find this in our community, I actually wasn't surprised at all. Sexual exploitation is a business to exploiters and they are running their businesses in a place where there could be high demand."

According to the campaign's website, Price stated, "I strongly believe CSEC is a continuation of violence. Children are often lured into prostitution or other commercial sex work by another person and that person (i.e. that exploiter) often has a history of interpersonal violence, particularly child sexual abuse and systemic violence in poverty. This belief would be the cornerstone of my Ph.D. study and thesis, which would include the first long-term evaluation of a survivor-based mentor initiative involving survivors of CSEC. The recent Department of Justice Report, Confronting Commercial Sexual Exploitation and Sex Trafficking of Minors in the United States, urges the evaluation of survivor-led approaches to establish evidence-based practice."

"With your help, I can lead the way for such research. I'm hoping to raise $66,000, which would cover $20,000 for three years of graduate school plus the gofundme.com fees. I sincerely appreciate any amount of support you can offer in helping me realize my dreams, and in helping to forward much-needed research in the study of CSEC. Thank you so much for your time and consideration."

Have a crowdfunding offering you'd like to share? Submit an offering for consideration using our Submit a Tip form and we may share it on our site!

Sponsored Links by DQ Promote