JustGiving's crowdfunding platform, Yimby, has raised over £1.3M for local projects since its debut last November. The website's mission is to helps individuals and groups give funds to community projects without having to be a registered organization.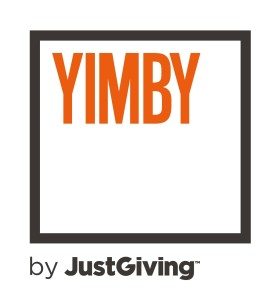 According to Civil Society, Yimby, which stands for nimbyism, has seen well over 1,500 projects be created on the platform and the funds that have been pledged are going towards local projects that are all around the UK. Almost 70% of the campaigns have been successful in hitting and/or exceeding its funding goals.
Yimby's team lead, Jack Sheldon, stated, "Yimby is transforming the way people make an impact in their local community."
The platform's beliefs are:
Giving a damn
Good things happen when everyone works together
The power of positive action
Doing it yesterday
Direct Democracy
Small acts of kindness
Organizers of Yimby campaigns have only thirty days to promote their projects through social media. This is a fixed funding platform, which means if the project is not fully funded during this time, payments will not be taken nor backers will be charged.
Last week, the Yimby team took to the platform's Twitter page and wrote:
YOU GUYS ARE AMAZING! £1mil has now been pledged on Yimby,making 100s of good things happen! What's going on near you?http://t.co/qzl17rqY4A

— WeAreYimby (@WeAreYimby) September 4, 2014
Sharing her thoughts about the platform's success, co-founder of JustGiving, Zarine Kharas, noted, "We're the world's faster growing social platform for giving, and, with Yimby, we're giving people a completely new way to make a difference to their local area. I'm delighted with the take up of Yimby so far, but this is just the beginning. Together, we can make a huge difference to communities everywhere."
Sponsored Links by DQ Promote