TITIN successfully closed its $1MM funding round on Fundable. Creating a brand focused on cutting-edge sports

technology captured the attention of a wide range of investors and the consumer demand has continued to grow for TITIN's line.
According to Fundable, "TITIN has experienced exponential sales growth in the past eight months, increasing by nearly 1000% since October of 2013. In the past six months alone, they've sold over 4,000 units of TITIN Force, reaching a total of $1.4 million in sales."
As reported in Crowdfund Insider, since launching in 2010, TITIN Tech's mission is to maximize functionality and performance and help people everywhere train at the absolute peak of their ability. The company's flagship product, TITIN Force, is weighted compression gear that uses proprietary HyperGravity technology to boost the efficiency of workouts and improve speed, balance, endurance and vertical leap.  "Athletes are always looking for a system or a product to make them lighter, faster and stronger," explained the company, "and they have found that in the TITIN Force weighted compression system." Following its successful June Kickstarter campaign which raised over $117,000 from 579 backers, TITIN initiated its crowdfunding campaign on Fundable.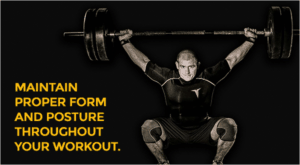 Endorsed by the international athletes including Alex LaChance- 2014 CrossFit Games Competitor, Johnathan Cyprien- NFL Jacksonville Jaguars Starting Safety, Kelley Jackson – 2014 CrossFit Games Competitor, Isaiah Vidal – #2 Spartan Race OCR Racer in the Country, Mark Bloom -MLS Toronto FC Starting Right Back,Alex White – UFC Undefeated in his professional career, Victor Ortiz – Former WBC Welterweight Boxing Champion, and Hanno Dirksen – Winger for Welsh Ospreys, TITIN's performance equipment has gained traction.
The TITIN Force Shorts System has all the same features as the Shirt System, including antimicrobial properties and moisture wicking. Like the shirt, the shorts feature medical-grade gel weight inserts that are the same density as muscle tissue. "The dynamic loading of weights gives the equivalent feeling of a 35 pound vest," said Patrick Whaley, Founder and CEO of TITIN. "However, that weight is evenly distributed throughout the body, specifically focusing on hamstrings, glutes and thighs, and allows the user a full range of motion."
How the Force Shorts System works: "The weighted gel inserts are worn under a top
compression layer and help strengthen both muscles and tendons, enabling athletes to increase their calorie burn, lengthen their vertical leap and push their endurance and speed to the maximum level. The versatile gel inserts can be heated or frozen for post-workout temperature therapy and stay pliable at any temperature. The body naturally creates muscle fibers when placed under additional weight, and the TITIN Force System capitalizes on this type of resistance training. The TITIN Force Shirt System adds an extra eight pounds while the TITIN Force Shorts System provides an additional five pounds, giving athletes the option to train under 13 additional pounds of resistance. "

Future products include TITINfit, a line of fitness and compression wear designed specifically for women, TITIN Tykes, a special children's line that shrinks TITIN's unique weighted compression concept to enable children train without damaging their spines or stunting their growth and lastly, TITIN RX, a line of TITIN products designed specifically for medical and rehabilitative use, to be carried by the US medical distribution company WBC Group.

Interested consumers may look forward to continued detailed financial and investor updates on Fundable.

Sponsored Links by DQ Promote