After 6 months of development, Zurich based Mike Hearn has open sourced their bitcoin crowdfunding application.  The alpha version is said to be pretty close to the expected final version with most of the desired functionality already incorporated. The files are downloadable now for people who are willing to kick in and help test and debug to help get the product ready for a final release.  Hearn would like to have some designer jump in and help as well and has posted a link to a discussion list where you can jump aboard.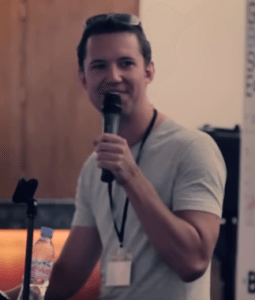 The project was initiated after Hearn gave a talk about the future of finance and Bitcoin in London back in 2012. While there were only a few hundred in the audience at the time, the YouTube video for his speech has been viewed over 39,000 times and, in a blog post, Hearn said  people kept emailing him wanting to talk possibilities and Bitcoin.  So now we have Lighthouse.
To share the description of how Lighthouse works:
Lighthouse combines two functions in one. Firstly, it gives a lightweight encryptable HD wallet. It uses simplified payment verification, so even though it synchronises directly with the block chain performance is as good as a web wallet – in fact, it uses the same code that powers the most popular Android smartphone wallet.
Secondly, it provides a way to create projects, pledge money to projects using coins that were sent to the app, and revoke pledges you made if you want your money back before the contract reaches its goal amount. Because the contract takes place entirely on the block chain you don't need much trust in the project owner to manage the partially raised funds. Pledges can't be claimed individually; they only become recognised as valid by the Bitcoin network when enough are combined together to reach the goal.

This is all pretty cool – especially if you see huge potential between alternative finance and Bitcoin.  While much of the world is looking askance at the Bitcoin realm there are guys like Hearn, and Olivier Jannssen who is helping him out, to create an entirely new approach to funding and finance.  Vinumeris will be the site where Hearn incorporates his own application.  No timeline on that one yet.

Watch the brief video below as Hearn explains Lighthouse Alpha.

Sponsored Links by DQ Promote