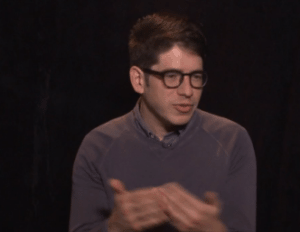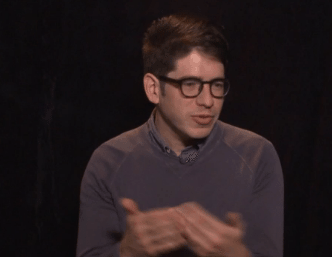 Kickstarter CEO Yancey Strickler announced this past Monday that his crowdfunding platform was opening up shop in Scandinavia and Ireland.  The expansion into Ireland was known for quite some time, but the move into Denmark, Norway and Sweden, while not surprising, was new.  The nordic countries have been the realm of several successful crowdfunding platforms.  One of the better known,  FundedByMe, operates in 11 different countries including those in Northern Europe. In operation since 2011, FundedByMe is a hybrid operation that offers both rewards and equity based crowdfunding – a strategic approach that holds great promise for the future of new forms of finance.  To date FundedByMe has raised over € 6.3 million from over 40,000 international investors.  So when FundedByMe heard that Kickstarter was moving in their turf – they welcomed them with open arms – plus a special gift.


Daniel Daboczy, CEO and co-founder of FundedByMe stated;
"They finally made it here! This means we are two major forces building awareness of crowdfunding in Scandinavia" said Daniel. "Since 2012 our main focus is to fund companies via crowdfunding rather than funding gadgets. That's the difference between Kickstarter and us – and also the reason why we are super thrilled to have them here."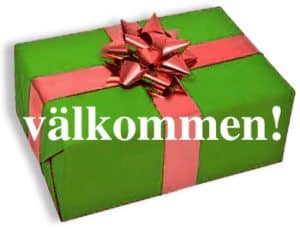 To show their sincere and warm greeting the team at FundedByMe explained a special present.  As a gift for their friend, FundedByMe wants to hand over the domain "http://kickstarter.se" that they currently own.
"When we heard about Kickstarter expanding to Sweden we noticed that someone had snatched their Swedish domain and grabbed it for them as a kind gesture. Whenever they let us know they want it, they will have it!" says Daboczy.
I wonder what Kickstarter will give in return?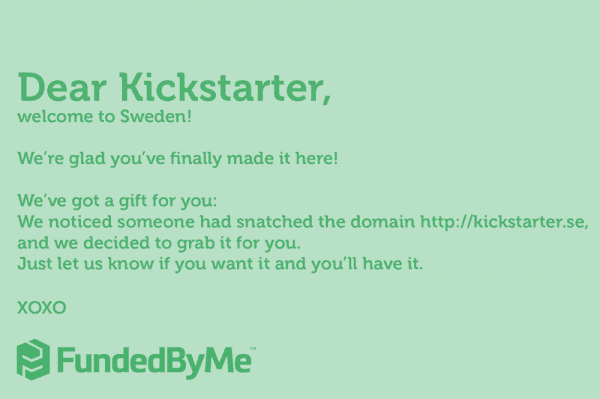 Sponsored Links by DQ Promote