According to reports the popular crowdfunding platform to another country; New York City-based crowdfunding giant, Kickstarter, has plans to launch a new funding platform for crowdfunders in Ireland.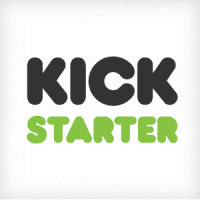 The Irish Independent reports there have been only 90 Irish projects on the crowdfunding platform since its inception. 48 of those projects have been successful while 38 were unable to meet their goal. Four are currently running on the platform.  The publication also announced Kickstarter is planning to move into Ireland within the next few months. It will be competing against other platforms already operating there including Fundit, PledgUp, iFund and others.
One of the most well known Irish projects to hit Kickstarter was the wireless biosensor called "The Pip," which measures and helps control the user's stress levels. David Ingram, CEO of Galvanic, the company behind the sensor, stated they raised more than €76,152 during the six-week long campaign and added, "I think we were probably the first Irish company to reach that target."
Kickstarter launched its UK platform in 2012 and during the first month, it raised over £3.3 million and 407 projects launched. The website also confirmed the following stats."
Total Pledged: £2,069,164 ($3,331,975 or € 2,546,024 )
Total Backers: 45,799
Launched Projects: 407
Successfully Funded Projects: 30
As previously reported, the results reflected UK-based projects only but represent investors or funders from around the world. The exact nationalities of the backers were broken down below:
UK backers: 39%
EU backers: 23%
US backers: 23%
Other areas: 15%
Other countries that Kickstarter has platforms in are Canada, the UK, Australia, Netherlands and New Zealand. Hopefully, the website will have the same successful results in Ireland.