On Wednesday (September 17th), hit rock band Foo Fighters took to the stage to perform in Richmond, Virginia for the first time since 1998. Now crowdfunding platform, Tilt, is sharing some details about the highly anticipated event.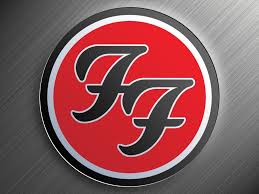 As previously reported, creative director and die hard fan, Andrew Goldin, launched a Tilt crowdfunding campaign to raise $70,000 to bring the band to Richmond, Virginia. Goldin, along with fellow organizers Brig White, McAdorey and Lucas Krost, decided to sell 1,400 tickets at $50 a piece in order to convince the band to return. In an effort to push the campaign along, two local businesses, Brown's Volkswagen and Sugar Shack Donuts, each donated $5,000 and is planning to give away all their tickets.
The pitch reads, "Rather than waiting, and waiting and waiting, for our favorite band to come to us, we're making it happen. We're selling [tickets] to a Foo Fights concert that the band doesn't have scheduled yet in hopes that they'll come to our great city and play a show. Then if the band comes, we all rock out. If they don't come, everyone gets their money back. Every cent. So buy your [tickets], spread the word, and let's make some rock-n-roll history."
The campaign was a huge success and the band was able to perform the show despite issues with their schedule. Describing the excitement of the project, frontman Dave Grohl stated, "You know, I've been a musician a long time. I've played a lot of shows. But I have never played a show like this one before."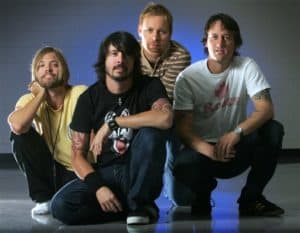 Tilt reported that the mood was unbelievably upbeat all night, boosted by Grohl's magnetic stage presence. Two songs in, a sardined audience of 1,500 fans held each other up while they fist-pumped, clapped to sporadic rhythms, and sang unabashedly word for word more than twenty-five of the band's greatest and newest hits. Grohl's mom attended the performance and even received a touching shout-out by her son, stating while he loves Virginia when he is singing about it, it is specificially meant for her.
Before Foo Fighers took the stage, Goldin and his three campaign organizers took the time to thank the crowd for helping to bring the band.  While citing the power of social media, Goldin raised a beer to the audience and praised them.
Grohl even told the crowd, "I hope we can do this again. Ladies and f***ing gentleman, honest, this is f***ing awesome. We are definitely coming back to this place."
Have a crowdfunding offering you'd like to share? Submit an offering for consideration using our Submit a Tip form and we may share it on our site!