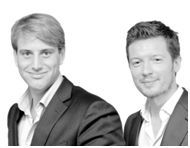 Investment crowdfunding visionaries, Korstiaan Zandvliet and Robin Slakhorst, are joint candidates for Distinguished Young Leader Award 2014.  The recognition will be presented at Erasmus University as part of the Rotterdam School of Management's (RSM) annual leadership summit in Rotterdam on October 3rd.
The Distinguished Alumni Awards recognize exceptional contributions to business and entrepreneurship in a global context. The joint nomination of  Zandvliet and Slakhorst comes just 4 years after their graduation in Entrepreneurship & New Business Venturing (MSc).
"When thinking about a hands-on team of entrepreneurs, Korstiaan Zandvliet and Robin Slakhorst immediately come to mind," said Jeroen de Jong, Associate Professor of Strategic Management and Entrepreneurship at RSM. "With their excellent networking skills, entrepreneurial insights and abilities to attract other students, Robin and Korstiaan launched and developed online investment crowdfunding platform Symbid." The RSM Distinguished Alumni Awards are intended to showcase the achievements of outstanding RSM alumni and their excellent contribution to society and business. Recommended by current RSM faculty members, nominees are selected from the 29,000+ RSM alumni in private, public and non-profit organizations worldwide.
"With Symbid we aim to change the financial system, to make it more fair and democratized. This will not only result in a fairer balance of wealth allocation, but will also make access to capital for entrepreneurs much simpler," says Mr. Slakhorst, now Symbid's CCO. "The better we do as a company, the more impact we can have in this world. Currently society is too focused on preventing failure, which stops a lot of people from even trying."
Founded in 2011 as one of the first equity crowdfunding platforms worldwide, Symbid has developed into a leading online funding platform. The Dutch platform has so far delivered over $6,625,000 in funding to emerging businesses direct from the 'crowd'.
"People shouldn't accept the status quo," added Mr. Slakhorst, "it's all about daring to challenge it, and then acting to change it." Both Robin and Korstiaan expect the term 'crowdfunding' to change to 'online finance' in the near future as the industry matures into a serious form of investment rivalling that of the traditional financial system.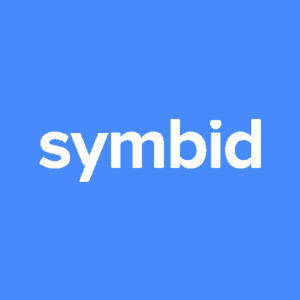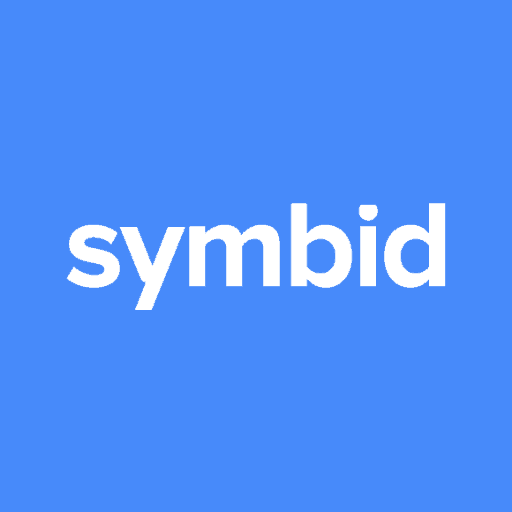 The nomination caps a promising year for Symbid's entrepreneurial co-founders, with 1.55 million invested on the platform during the second quarter alone — an increase of 860% compared to 2013.

"We're honoured to receive this nomination but, like true RSM alumni, we have to keep pushing forward into the future," said Korstiaan Zandvliet, Symbid CEO. "Crowdfunding's image is changing from one of Silicon Valley tech-geeks, independent films and niche video games into genuine investors seeking genuine profits through innovative, high-growth start-ups. We want to help oversee this process."

Zandvliet and Slakhorst both believe RSM's academic culture laid the foundations of Symbid's success. "RSM encouraged us to challenge our own preconceptions and self-limitations," said the crowdfunding CEO. "I learned that for every locked door there's a key somewhere," Zandvliet continued. "And otherwise there's always the hammer!"

Sponsored Links by DQ Promote