Despite the success of his Wish I Was Here crowdfunding campaign on Kickstarter, actor Zach Braff revealed he will never use the funding method ever again. Screen Daily reported that during a recent interview at the Zurich Film Festival, the former Scrubs start admitted he was offended by critics who were quick to cast judgment for why he use the crowdfunding giant for the film.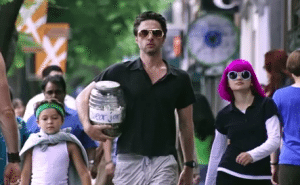 Braff stated, "I was completely taken aback by the criticism. I was expecting a conversation because it's a fascinating and new model. But I felt that a lot of the criticism was unfair and uninformed. It was frustrating have the debate with people who didn't have all the analytics and facts. I knew that we were driving new people to Kickstarter who then invested in other projects, for example. The onus was on me to explain why someone like me couldn't get a film made in the traditional way."
Upon announcing he will not be using crowdfunding again, Braff noted, "This was always meant to be a really fun art experiment."
As previously reported, Braff discussed the film's popularity along with his project on the crowdfunding platform. "Our hope was that in month we could raise two million dollars and I could put my own money in and maybe we'd sell some foreign [distribution rights] and we could get to a budget where we could pull of this movie, which as you know is not small. I mean it's small in the general movie scale, but in the indie world, it has a little bit of scope to it."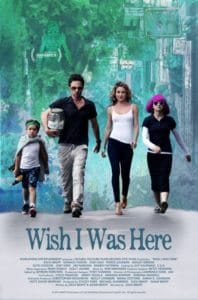 "And so when we reached our goal in 48 hours, that was shocking and exciting and it felt like we were on to something new and exciting and different. And then the backlash against it was really bizarre because it was unexpected. But then coming as a person who's smart and ready to debate an issue, the debate points from the other side weren't really true, and I didn't really understand them, so that was tricky. Sometimes when someone has something they don't like about something you're doing, you go 'Okay I see your point and here's why I disagree with that. Let's have a civilized conversation on it'. But I had so much data in front of me."
"They were saying I was somehow burning Kickstarter, for example. Then the CEO of Kickstarter came out and said the polar opposite was happening. It was driving an insane amount of traffic to Kickstarter. And those people had never been there before and they were going on to fund other projects. So 180 degrees opposite to the talking points is what was happening. But no one really knows that, and in the world of the cynical, snowballing anger mob of the internet, the onus was on me to now not only try and direct a movie in 26 days and take care of 47,000 people who had backed it, but sort of become a politician and explain crowd-funding to the Earth."
"Explain why it wasn't a bad thing. And why it make be an interesting way to get art out there, because it was not a money-making scheme. The cynics of the internet made out it was like "Oh he's trying to get one over his fans", but it was about artistic integrity."
"The whole theme of the experiment was this: Every artist you know and love is somehow compromising for their art for one reason or another. If we made this together – I used my money, and through my fans buying a t-shirt or a ticket to a Q&A, then there'd be no corporate involvement in what we created. That was the impetus for the experiment, so yes, I guess I was a little taken and tested by this vitriol saying it was anything other than that."
Have a crowdfunding offering you'd like to share? Submit an offering for consideration using our Submit a Tip form and we may share it on our site!