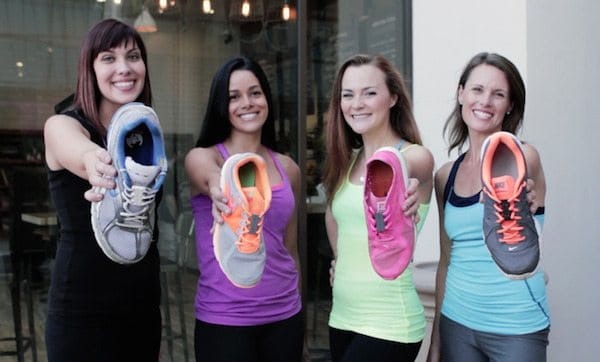 Tying your shoes just got even easier! San Francisco resident Ryan Wien and his team took to Kickstarter on Tuesday (September 30th) with a crowdfunding campaign for their new creator, the Zubits. Seeking only $29,000, the project is close to reaching that goal in just two days.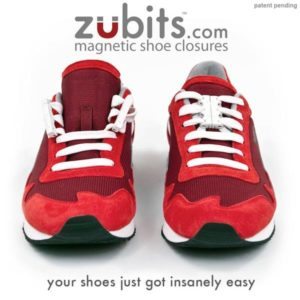 Using Zubits is super easy. Simply lace it into your shoelaces and they become fast to put on and take off. No more tying, knots or even messy bows. It also offers a specialized magnetics engineering that is designed to multiply force of neodymium magnets, self-align, minimize external magnetism, and protect magnets from elements.
Zubits' features are the following:
Huge Mouth Opening: When Zubits are separated, it's as if three rows of shoe laces have disappeared.
Fast Magnetic Closing: Just pull the magnets together and they attach themselves.
Step Out Hands Free: Unlike normal laces, Zubits' magnets will split leaving with open mouth to slip into next time.
Clean Look: Zubits actually makes your shoes look better
Forever Used: You can use them again and again with any pair of shoes
Custom Fit: You can adjust the tightness to your own comfort level
Zubits is offered in various colors such as black, grey, white, pink, blue and brown. It comes in three sizes, see below.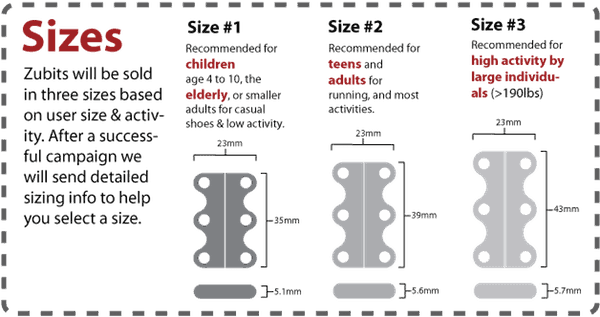 Noting the startup's partnerships, the Zubits team stated, "We have a good working and personal relationship with our California based magnetics engineering company who have their own factory in China. They alone can complete all stages of the production."
"We have already received prototypes from their factory and will finalize all size designs before the campaign ends. Depending on the quantity ordered, we hope to get the product shipped to backers starting a week after we receive them in California."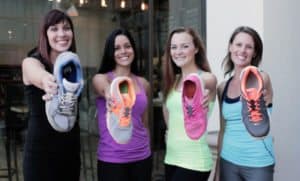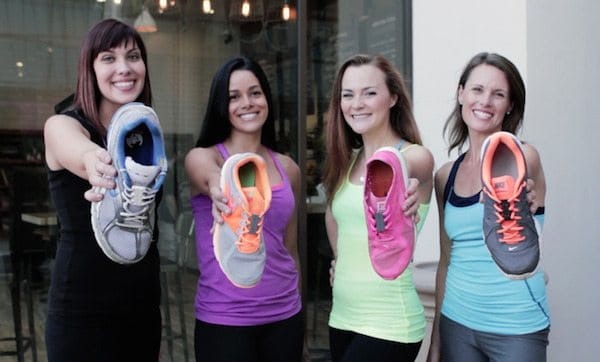 In regards to any risk and challenges that the Zubit might face, the team stated, "Since we have already manufactured one size of working prototypes, making the additional sizes shouldn't be too difficult. Our US based magnetics company has their own factory in China, so they can stay on top of manufacturing and can deliver product directly to us. If we experience delays, we want to communicate openly and honestly about the process."

"We don't know how Zubits will work on every shoe out there in the world. Heavy or stiff soled shoes like boots could make Zubits pop open incorrectly. Yet sometimes the construction of the upper of these shoes actually helps the Zubits stay closed. Large individuals who make extreme movements might also have problems. Zubits normally work great for most people, but if you are uncertain, we recommend buying stronger Zubits (the next size up), or simply lacing them looser can always work."

Set to close on November 5th, the project has raised $26,570 from 672 backers. If they reach their $45,000 stretched goal, the team will release Zubits for the toddlers and little children.

Have a crowdfunding offering you'd like to share? Submit an offering for consideration using our Submit a Tip form and we may share it on our site!

Sponsored Links by DQ Promote