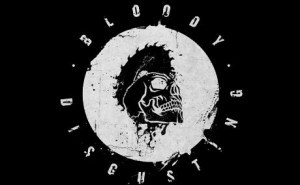 Global crowdfunding platform Indiegogo has dedicated the month of October to horror films.  They have also started a new partnership with Bloody Disgusting – a web site dedicated to all things horror and creepy. Indiegogo will be hosting guest blog posts on their site from film industry "insiders" all month long.  The first is from Brad Miska who runs Bloody Disgusting.
As part of the partnership, Miska explains the new initiative;
"Indiegogo is revolutionizing this communal experience, which is why Bloody Disgusting has for the first time decided to partner with a crowdfunding platform intent on discovering kickass new content so we can promote it and support it–something that we absolutely love doing."

"We've been privileged to already partner with a number of amazing projects that will launch later this month on Indiegogo. We love 'em and we know you'll love them too. What are they? Well, that would be ruining the surprise!"
Interested crowdfunders may apply to be part of the curated partner page.  Miska and his staff will be vetting and approving campaigns to join the page.  The ones they accept will also benefit from their promotional push of the project.  And this is not just for film -they are accepting music, gaming, art – whatever.
So now is the time of year to get all spooky.  If you are crowdfunding something that is appropriate for the season you may want to check this out on Indiegogo.