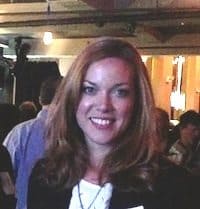 Earlier this week securities attorney, and Crowdfund Insider Senior Contributor, Georgia Quinn, delivered a presentation at the American Banker P2P Lending + Investing conference. The presentation, embedded below, is a high level overview on the machinations of p2p lending.
Quinn reviewed how "peer to peer" (P2P) originally meant person to person but as the industry has evolved this original definition has changed.  Now both people and businesses (usually small and start up businesses) are borrowers and the lenders are individuals and institutions.  This includes funds, family offices, insurance companies and traditional banks themselves that want to hold the credit but don't want to underwrite and service the loan.  In the United States, banks largely still play a vital role as they act as originators of the loan and thus the P2P platforms do not need to be regulated as a bank.
Peer to peer lending is a global phenomena as the efficiencies of online pairing of investors to borrowers creates a more vibrant marketplace.  Peer to peer lending is predicted to quickly grow into a trillion dollar industry.
[scribd id=242287659 key=key-xVU7tfWbHnNCtQA0Pv6m mode=scroll]