First Allied Securities, Inc., a member of Cetera Financial Group, RCS Capital Corporation's retail investment advice platform and an independent broker/dealer supporting fee- and commission-based independent financial advisors across the nation, today presented a check for $45,000 to Make-A-Wish San Diego, which grants wishes for children with life-threatening medical conditions in San Diego and Imperial Counties.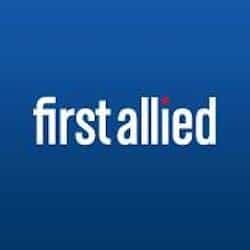 Both First Allied employees and affiliated independent financial advisors participate in year-round fundraising as part of the firm's in-house program, First Philanthropy. Each year a different qualified 501(c)(3) charitable organization is selected. The chosen charity is one that makes a positive impact on the communities in which First Allied advisors and employees live and work.
What started as a wish to help one child this year, turned into helping five children's wishes come true as First Allied staff and advisors far exceeded their goal. Initially, the First Philanthropy group set out to fulfill the wish of 4-year-old Desmond, who was diagnosed with leukemia in 2013. Desmond has selected Disney's Aulani Resort in Hawaii and his Wish Granters are now hard at work planning a perfect Hawaiian vacation for him and his family for later this year.
First Allied was also able to help Joseph, 15, get his wish. Although Joseph, who was born with Cystic Fibrosis, is a fan of several sports teams, the Los Angeles Dodgers top the list and he'll be meeting the team soon. Wishes are also being granted for Natalia and Esther, both age 3, who want to go to the Bahamas and have a San Diego "staycation," respectively. Sixteen-year-old Caleb enjoyed the World Cup in Brazil earlier this year.
"These wishes change the lives of our children, and provide an overflowing sense of optimism for everyone involved," Chris Sichel, President and CEO of Make-A-Wish San Diego explained.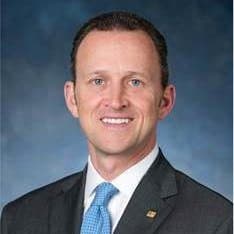 Kevin Keefe, President of First Allied, shared,  "We are thrilled that the whole First Allied family is able to help these children realize their wishes. Supporting charities, especially those focused on enhancing the lives of children in need, is part of the First Allied culture. Our employees and financial advisors enjoy getting together to raise funds for worthy causes and their enthusiasm and commitment to community service grows stronger every year."
At First Allied's National Conference in June, financial advisor Chad Coe of Coe Financial Group in Deerfield, Ill., led an auction that raised nearly half of the donations. Coe, who volunteers as an auctioneer for several charities in the Chicago area, raised $20,000 in only four minutes.
Additional contributions for 2014 have been made to Franky's Foundation, whose mission is to foster development of fully inclusive playgrounds and programs for children with disabilities. Employees in First Allied's St. Louis, Mo., Scottsdale, Ariz., and Walnut Creek, Calif., offices also participate in First Philanthropy as well as support local charities of their choosing.
Since its inception in 2008, First Philanthropy has raised more than $125,000. Past recipients of the program include: Junior Achievement, Boys & Girls Clubs of America, American Cancer Society, American Heart Association, and the Juvenile Diabetes Research Foundation. The group frequently does additional fundraising to support disaster relief efforts, and last year assisted a homeless San Diego family with five young children during the holidays and provided gifts of clothing, toys and a laptop computer.