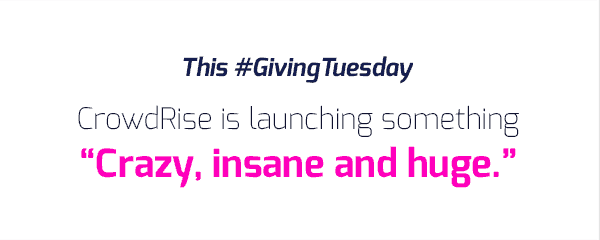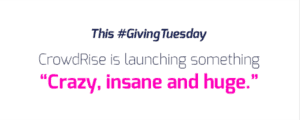 Charitable crowdfunding platform, CrowdRise, is gearing up to launch the "worlds largest charity effort" to raise money for #GivingTuesday commencing on December 2, 2014.  Co-founded by actor Edward Norton, producer Shauna Robertson, and entrepreneurs Robert and Jeffrey Wolfe, CrowdRise has announced that it is also creating an app that will allow the world to watch the charitable giving on #GivingTuesday in real time. It will be available for download in the Google Play Store and iTunes on Nov. 25, 2014.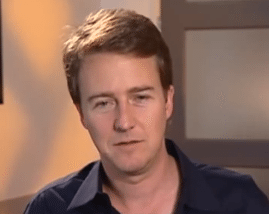 CrowdRise founder Norton said,
"What we have in store for #GivingTuesday is big. Really big. We can't wait to give the world an incredibly cool firsthand look at the power of the crowd and we're excited to work with so many amazing causes that are partnering with us on this project."
Founding supporters include such high profile organizations such as 92Y, American Red Cross, Eventbrite, It Gets Better, March of Dimes, the NFL, Robin Hood, U.S. Fund for UNICEF, United Nations Foundation, United Airlines and more.
CrowdRise wants to give the world a real-time visualization of the incredible impact of #GivingTuesday, which in just three years has established itself as a day on the scale of Black Friday and Cyber Monday—but for giving back to causes, charities and organizations that are doing good things for people around the world.
"We are thrilled to see CrowdRise's innovative and ambitious campaign. Their fun vibe and meaningful work bring philanthropy alive, and showcase the kind of collaboration that is at the heart of #GivingTuesday," said Henry Timms, executive director of 92Y and co-founder of #GivingTuesday.

Launched by Edward Norton in 2010, CrowdRise claims to be the fastest growing and largest online fundraising for good. The site has raised over $140 million for charity to date and are on track to raise another $120 million in 2014.  CrowdRise has been used by millions of people, charities, companies and celebrities use to give back. The site is used to donate to and fundraise for the causes they're passionate about.

Sponsored Links by DQ Promote