Avi-on Labs announced on Wednesday (October 22nd) the launch of its Simple Bluetooth Home ecosystem through a campaign on crowdfunding platform, Tilt. What started as an Avi-on movable and wireless light switch has quickly evolved into a suite of products that communicate using familiar Bluetooth Smart technology.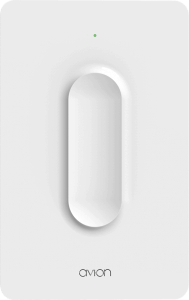 The Avi-on Simple Bluetooth Home ecosystem lets you manage and control traditional household plugs and inside and outside lighting all without changing any of your existing wiring. Avi-on products are easy to set up and use, while eliminating the hassle of complex hubs most smart home solutions require.
In addition to the Avi-on Movable Light Switch and a Bluetooth Smart Light bulb, Avi-on technology will control and schedule a full ecosystem of both in-wall and plug-in GE brand Bluetooth lighting controls manufactured by Jasco Products including:
GE Bluetooth Smart Light Dimmer
GE Bluetooth Smart Light Switch
GE Bluetooth Smart Indoor Plug
GE Bluetooth Smart Indoor Dimmable Plug
GE Bluetooth Smart Outdoor Plug
The affordable suite of products easily integrates into your existing home infrastructure and you can use them like any other switch or plug. In addition, the Avi-on Android and iOS apps let you turn lights on and off, dim, put them on schedules, or group them. All without an Internet connection. Avi-on uses Bluetooth mesh technology, which enables all devices to communicate throughout the home.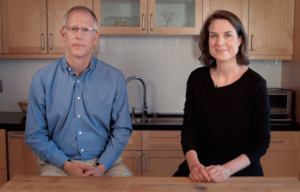 "We saw an opportunity when faced with the frustration of moving a single light switch in my home," Dana Kunz, Co-Founder and General Manager of Avi-on Labs, explained. "Our mission was to create the Simple Bluetooth Home ecosystem that lets you start with a simple Avi-on light switch and a light and go from there. We're partnering with leading brands to give consumers a trusted line of great products that create a simple, affordable lighting solution for everyone."
Consumers can control and manage a virtual unlimited number of Avi-on Bluetooth Smart-enabled products, including lamps, fans, small appliances, stereos, outside lights and more.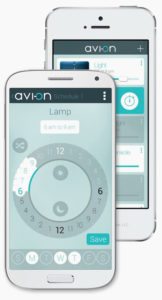 Co-founder and CEO of Avi-on Labs, Eric Miller noted,"Avi-on provides everyday people with a smart home experience that works effortlessly. With Avi-on you can control your entire home with either one click of a light switch or one tap on the app. It's your choice."
CMO of global trade association Bluetooth SIG, Suke Jawanda stated,"The new Avi-on platform is bringing a compelling reality of how the smart home can simplify consumers' lives. Leveraging the incredible power efficiency and developer flexibility Bluetooth Smart offers, along with CSRmesh, Avi-on has built a suite of products that is ripe for adoption.
"Every day, we are seeing our member companies re-imagine what is possible with Bluetooth Smart technology from wearables to health to the home. This announcement of the Avi-on suite is another excellent example of how innovators choose Bluetooth Smart technology to seamlessly connect their smart home solutions to the phones, tablets, PCs and soon TVs that billions of consumers already have."
All products in the initial lineup under $40. Custom bundles are discounted up to 25 percent for a limited time only.
Have a crowdfunding offering you'd like to share? Submit an offering for consideration using our Submit a Tip form and we may share it on our site!