Adding to $1.5M in previously secured funding, GoCoin has publicly secured more than $1.2M in crowdfunding in its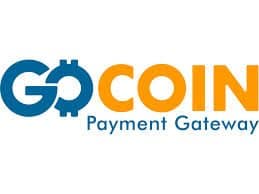 Crowdfunder campaign. The campaign goal is set at $2M, with a minimum investment of $20,000.  Capitalizing on its belief that the future of currency is digital and Bitcoin's "revolutionary" way that money changes hands, GoCoin aims to make that process seamless, offering lower rates than credit card companies and a guaranteed exchange rate. Setting itself apart from competitors, the SaaS platform GoCoin views itself as the "first movers in international markets targeting unbanked shoppers."
Noting early sales efforts targeted merchants offering products in high demand by those holding Bitcoin, GoCoin will "target industries where there is payment friction that drive consumers to purchase Bitcoin for the utility and fungibility it offers so they can transact with it. Open Restful APIs with many end points offers easy integration for high volume merchants."  GoCoin also sees opportunity for "easy plug-ins for eCommerce platforms Magento, WooCommerce & more."
According to serial entrepreneur and GoCoin's CEO,  Steve Beauregard, "GoCoin has recently been integrated into PayPal and Apriva along with other major payment gateways in the works. We recently received a strategic investment from Bitfury, the world's top Bitcoin mining manufacturer, opening up their entire supply chain to GoCoin."
In its Crowdfunder campaign, GoCoin's tallies its successes:
Entering markets where Bitcoin and altcoins can have the most impact by providing a payment option where there are currently few if any others.

Launching a scalable product that is secure, while maintaining a fast, to-market approach.

Maintaining the highest level of security and accountability.

Ensuring our Merchants receive their settlements expeditiously.
Company traction:
Exceeded Q3 projections by 8,000 transactions and $600,000
GoCoin integrates with Shopify opening up Bitcoin & Altcoin payments to 120,000 merchants
250 new merchant signups per week
Strategic investment from Bitfury
Projected to be cashflow-positive Q3, 2015
Entrepreneur Magazine's #1 Sizzling Silicon Beach Startup
Board Members include PayPal's Series A investor, William Quigley, and Bitcoin Foundation's Brock Pierce
Notable investors of GoCoin include 500 Startups, BitFury, Cryptocurrency Partners, Tally Capital, William Quigley of Clearstone Ventures and Charles Allen, CEO of Bitcoin Shop.

__________________________________________________________________


Sponsored Links by DQ Promote