Independent financial advisory organization, deVere Group, which has 80,000 clients globally and more than $10 billion under advice and management, confirms that deVere Investment Strategy will be headed by Tom Elliott, a former Executive Director at JP Morgan Asset Management, who has 25 years experience in the financial sector and was appointed deVere Group's International Investment Strategist in 2013.

The founder and chief executive of deVere Group, Nigel Green stated,"We're thrilled to announce the introduction of deVere Investment Strategy, a free service that aims to help investors better understand the economic, political and social factors that drive capital markets, and which in turn influence returns on portfolios.
"This pioneering service, which offers a comprehensive view of global economies, regular updates on current stock markets and fixed income trends, in-depth analysis and detailed outlooks from Tom Elliott, one of the best-known and experienced experts in his field, is unlike any other in our sector.
"We're confident that deVere Investment Strategy will be a powerful tool in helping our clients make informed investment decisions. The launch of deVere Investment Strategy underscores our commitment to using our resources to continually lead and shape the industry and is further evidence of our laser-like dedication to helping clients hit their important goals through intelligent insights."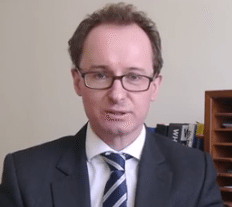 For his part, Elliott noted,"After months of strategic planning, research and development, I'm incredibly excited about the introduction of this trailblazing service that requires no fees or logins and that I hope will add real value to investors. An informed investor is a smarter investor and as such I look forward to delivering timely and relevant commentaries.

"It's a privilege to be able to be working directly with our clients and helping them to reach and hopefully exceed their financial objectives by providing a holistic, bespoke approach to investment advice."

Sponsored Links by DQ Promote