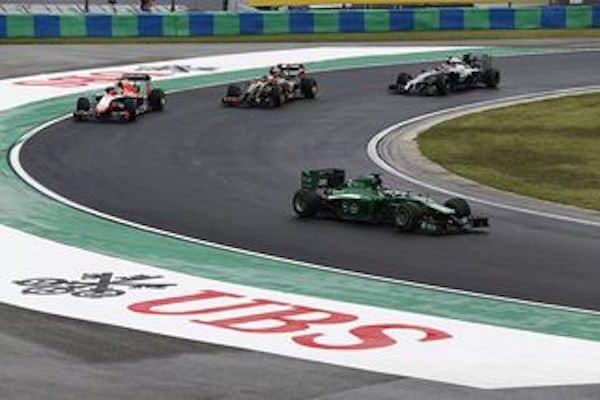 Continuing to break its bad luck streak, Caterham F1's crowdfunding campaign, which is seeking £2.3 million to get the racing team to the season finale in Abu Dhabi Grand Prix on November 23rd, has received over £1.1 million dollars during its first three days on Crowdcube. Now, the team's administrator, Finbarr O'Connell, has shared some exciting news about the team.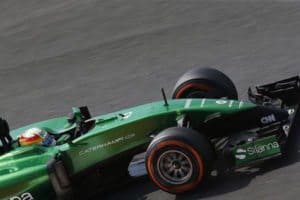 As previously reported, the team is currently undergoing a restructuring process after Caterham Sports Limited went into administration in October. As a result, its cars were not on the grid at the U.S. Grand Prix. It will miss the Brazilian Grand Prix, but, with the campaign's funds, will be back for the Abu Dhabi race.
According to BBC, O'Connell has announced a possible "financially-sounded interested party" is considering the possibility of acquiring Caterham. He noted that the possible buyer emerged because of the fundraising efforts. The campaign is considered the first ever rewards-based project on Crowdcube and is giving earplugs and badges to those who back the project. It will also offer backers the chance to enter a competition to have their names on a racing car at the Abu Dhabi race.
Meanwhile, Caterham's campaign has not only been met with excitement, but also some criticism. Forumla One's chief executive, Bernie Ecclestone, notably stated he considered the crowdfunding campaign as a "disaster" for the sport's image. During an interview at the Brazilian Grand Prix, Ecclestone revealed, "We don't want begging bowls. If people can't afford to be in Formula One, they have to find something else to do."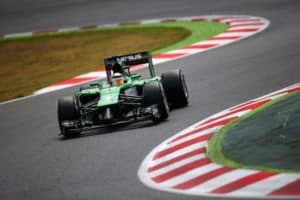 Upon hearing about Ecclestone's not-so-kind words, O'Connell explained that the project was misunderstood. "The plan is not to run a F1 team by using crowdfunding, but this funding is providing a stepping stone for the team to a new financially sound future. If teams don't race, they are at a huge disadvantage as regards a potential purchaser making a very expensive purchase decision and this project gives the team the ability to showcase itself and especially its cars."
Also sharing his excitement for the project, O'Connell admitted that he's not jumping the gun in regard to the race just yet.  "I am not packing my toothbrush as yet, though, and there is still a lot of fundraising to be done by the team. However, it is clear this campaign is becoming international. We have been approached by a number of people and organizations who have offered their support in different ways… as they want to see the team back on the grid."
Caterham F1's crowdfunding campaign is set to close on Friday (November 14th).
Have a crowdfunding offering you'd like to share? Submit an offering for consideration using our Submit a Tip form and we may share it on our site!