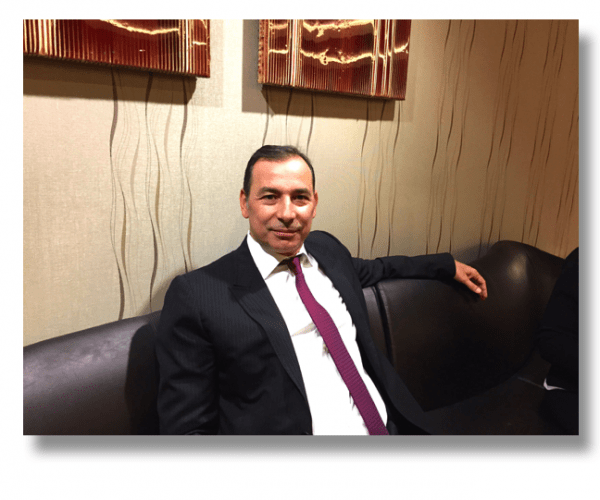 PENSCO Trust is a leader in the self-directed IRA industry holding around $11 billion in assets under custody today.  The company received a dramatic boost in 2012 when they acquired the IRA business of Lincoln Trust, described as a "game changer" by the financial firm.  PENSCO was ready though, having invested significant funds into their platform to digitize their operations.  In a heavy regulation / heavy paper work environment, PENSCO made the up-front investment to tackle the challenge early, giving them a leg up against some of their peers in the IRA industry.
Today their dramatic growth and investment in architecture have paid dividends for the firm but they see a new, growing opportunity to make their service even more beneficial.  By connecting with new alternative assets such as equity crowdfunding offers and peer to peer lending assets – PENSCO can stay ahead of the curve and offer what investors will demand going forward.
PENSCO is managed by CEO Kelly Rodriques who joined the company in 2010.  He has crafted a strategy for PENSCO that embraces innovation reflecting his entrepreneurial tendencies.  In the somewhat conservative world of self-directed IRA's, Rodriques sees opportunity on the horizon for his customers and PENSCO.
Recently I had the chance to catch up with Kelly in San Francisco to learn more about his vision for the future of PENSCO.
________________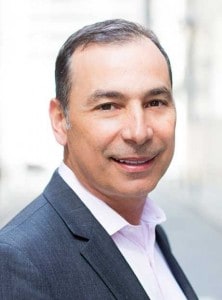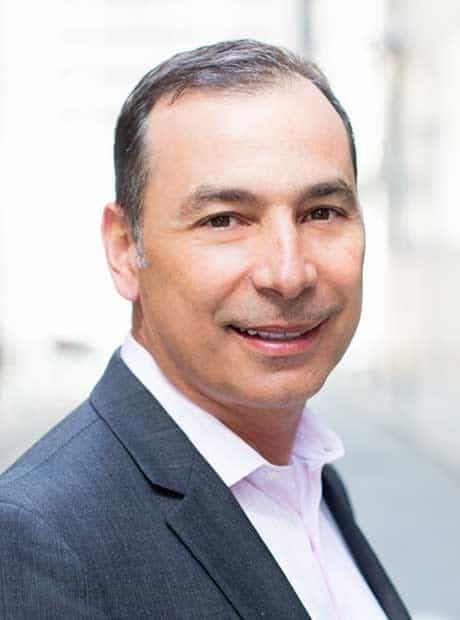 Crowdfund Insider: You have an interesting background.  More entrepreneurial instead of straight finance.  How did you end up at PENSCO?
Kelly Rodriques:  I spent much of my career prior to PENSCO working as an entrepreneur, investing in and helping establish successful start-up companies in the technology sector. It was during that time that I first learned about PENSCO and discovered you could use tax advantaged retirement accounts to invest in private equity, real estate and other alternatives.
When I became CEO of PENSCO in 2010, I saw it as a great opportunity to leverage my own expertise to help other entrepreneurial, independent-minded investors, like myself, use their IRA savings to invest in companies that they know and believe in.
Crowdfund Insider: PENSCO has been around for about 25 years.  You have $11 billion AUC.  Who do you see as your main competitors?
Kelly Rodriques:  Holding alternative assets in a retirement account requires a lot of specialization, knowledge, and systems that are specific to holding non-exchange traded investments. Many broker dealers stick to stocks, bonds, and other traditional investments. As a regulated custodian we are held to a higher standard than administrators or facilitators that also perform similar functions. While it is possible to open IRAs at most every financial institution only a handful have the specialization to hold alternatives.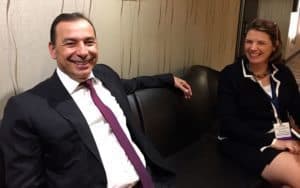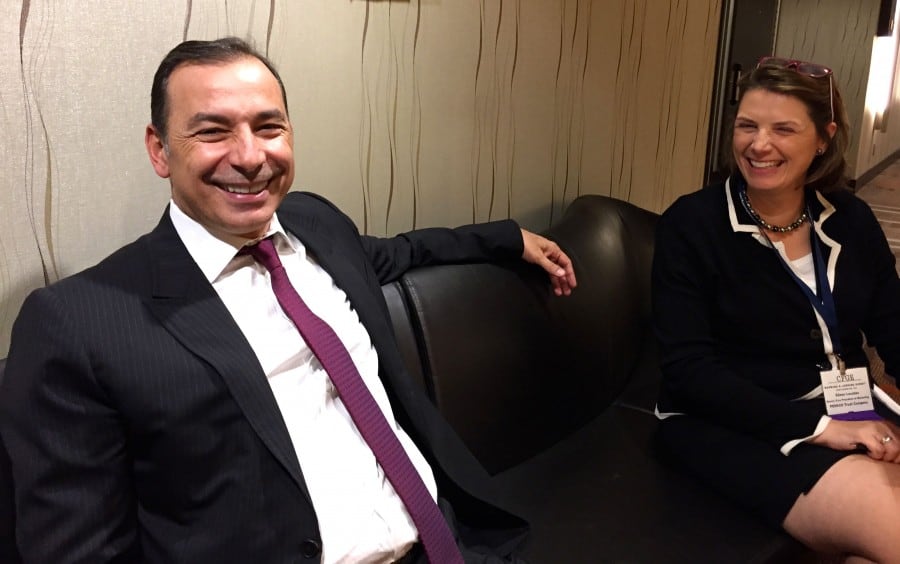 Crowdfund Insider:  Three years ago you decided to make a significant investment in your back end to become 100% digital.  You invested $30 million to do this.  Why?
Kelly Rodriques:  PENSCO's job is to make the deal funding and record keeping process easier by providing the transparency, technology, accessibility and administrative support that lets investors buy, hold and divest non-traded alternative assets within their retirement accounts. In order to do this, we recognized it was important to expand our digital capabilities to ensure that our clients have the most streamlined investment process possible. This is a paper intensive business and we have reduced the amount of "paper in motion" by creating on-line wizards, alerts, and other digital innovations to keep clients informed.
Crowdfund Insider:  Who is your typical IRA customer?  They are mainly accredited investors – yes?
Kelly Rodriques: PENSCO clients are typically savvy, self-directed investors who either on their own, or in conjunction with an advisor, leverage a wide variety of personal insights and business experience into successful alternative investment strategies. For most clients, this means investment choices that are aligned with their personal passions and go hand-in-hand with their retirement goals. There is no accreditation criteria associated with opening an account at PENSCO. However, we believe that a high proportion of our current clients are accredited.
Crowdfund Insider: PENSCO facilitates alternative investments in customer accounts. What type of opportunities do your customers have?


Kelly Rodriques: The opportunities are really unlimited. Currently, our clients are invested in more than 40,000 unique asset types, including everything from real estate and private equity funds, to foreign currencies, precious metals, cattle, fishery rights, and more.
We also recently launched The PENSCO Marketplace, a first-of-its-kind network of equity crowdfunding providers, products and services that gives accredited investors access to private placement opportunities in a variety of industries. As part of The PENSCO Marketplace, we have pre-reviewed many of the opportunities on these sites to help investors discover which opportunities are IRA eligible.
Crowdfund Insider: So PE is the top asset for your IRA accounts.  Then Real Estate. Is this typical in the industry (for accredited investors)?
Kelly Rodriques: In the last five years we have seen more new clients coming to PENSCO who are investing in private equity, private placements and private funds. In fact, in a recent client study, we found that half of our clients consider non-exchange traded alternatives a core holding in their portfolio and nearly 75% of them either have no plan to change their allocation or plan to increase their investment allocation in the future.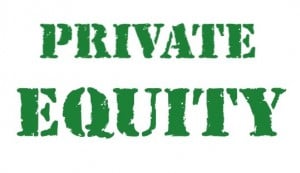 Crowdfund Insider: Peer to peer lending is booming as an asset class.  Do you see a lot of investors targeting that space?
Kelly Rodriques:  There is something really compelling about the peer to peer lending space. Part of PENSCO's core business over the last 25 years has been helping investors use their retirement funds to create both secured and unsecured notes. We believe many investors like income generating strategies within their retirement accounts, so these opportunities could really take off.
Crowdfund Insider: What types of risk adjusted returns do you see from these alternative assets?
Kelly Rodriques:  As an alternative investment custodian, PENSCO is responsible for the administrative processes and documentation required to invest in alternative assets. We don't endorse or manage any of the underlying assets and rely on the investment sponsor or account holder to provide the annual valuation that is reported to the IRS. It is our hope in the future that we might be able to provide some insight into our client's aggregated returns by asset class.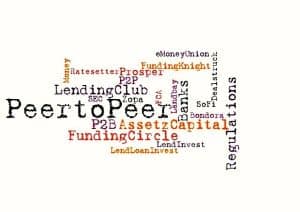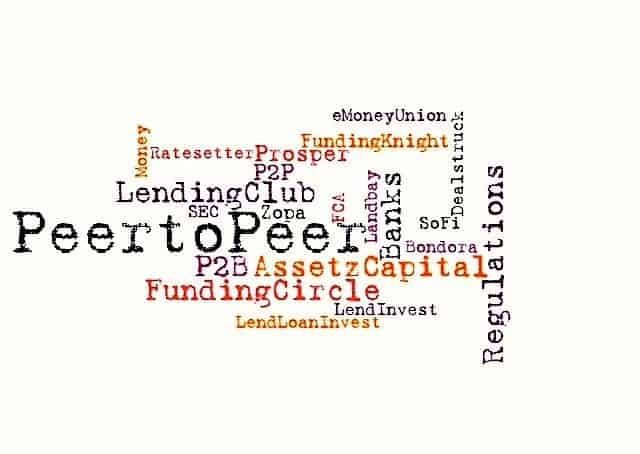 Crowdfund Insider: Do you have agreements or relationships in place with Lending Club?  Prosper?  Are you seeking out other partnerships?
Kelly Rodriques: We launched The PENSCO Marketplace in the summer of 2014 and are continuing to actively connect with and add platforms. We currently feature investment opportunities from nine different equity crowdfunding portals and we expect to be announcing new partnerships in the near future. We know that investors are interested in finding IRA eligible opportunities so we want to help with discovery.
Crowdfund Insider: Real estate is another category that is experiencing a lot of growth in the crowdfunding space. Both debt and equity.  Do you have accounts targeting the real estate crowdfunding platforms now?  If so – can you quantify?
Kelly Rodriques: Real estate is a very interesting sector. We still see a steady stream of clients whose IRA is holding direct real estate in a single family house, apartment or other rental property. We also see that many clients prefer getting exposure to real estate through a fund structure or non-exchange traded REIT. If the investor is a real estate professional, they probably have access to knowledge and experts that your average investor wouldn't. Real estate crowdfunding platforms should help surface more potential deals and bring investors together on deals that may have been previously out of reach.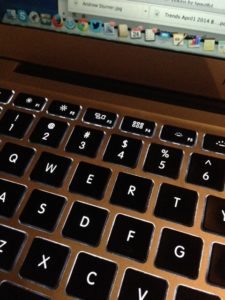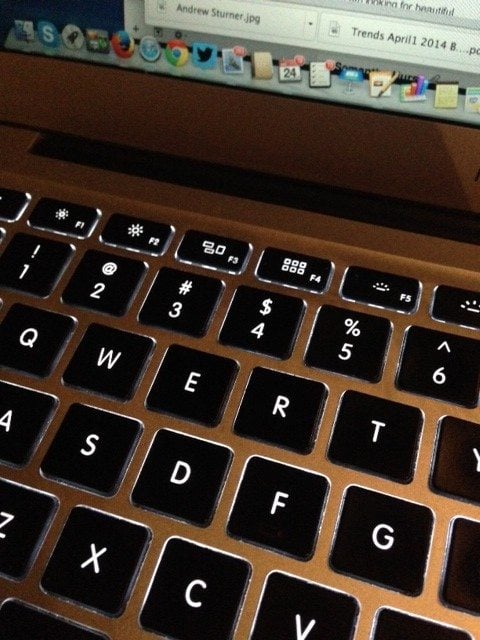 Crowdfund Insider: You describe PENSCO as a "non-exchange traded Bloomberg".  Please elaborate.
Kelly Rodriques: PENSCO is using innovative technology to connect alternative asset investors with providers, products, services and opportunities in the alternatives space in the same way that Bloomberg uses data and technology to connect investors with information and ideas about exchange traded investments. It is our hope that PENSCO continues to evolve to become a trusted source for all things related to investing in alternatives with retirement accounts.
Crowdfund Insider: What are some of the challenges you are experiencing in online investing or platform integration?
Kelly Rodriques: While crowdfunding sites have opened up a whole new world of opportunities, the IRS does prohibit certain types of investment transactions and restricts who can benefit from the investment.
For this reason, PENSCO works with the crowdfunding portals to pre-review private placements – meaning PENSCO ensures that the investment can be held in an IRA and is not a prohibited transaction – and then indicates on the portal that the investments are IRA eligible.
Crowdfund Insider: What about non-accredited investors?  Do you see PENSCO accommodating this segment of investors?
Kelly Rodriques: Currently, you need to be an accredited investor to invest in private placements, but Title III of the JOBS Act is expected to change this, allowing non-accredited investors to access private placement opportunities. As I previously mentioned, PENSCO clients invest in a wide range of non-traded alternative assets including real estate, commodities, and notes and none of those types of investments require an investor to be accredited.
Crowdfund Insider: Do you have any thoughts on the JOBS Act?  Title II, III, IV.
Kelly Rodriques: The JOBS Act is undoubtedly one of the most important discussions taking place in the alternative asset industry right now as we start to see its effects. Prior to the JOBS Act, investors essentially needed to know someone to get into a private deal, but now many of the barriers to entry have been lowered and this is helping democratize investment opportunities for individuals. We continue to watch this area closely and will adapt our strategies to help investors become educated on these investment opportunities.
Crowdfund Insider: Where do you see PENSCO in the next 3 to 5 years?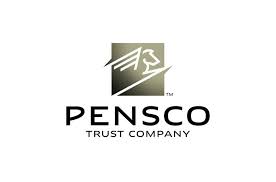 Kelly Rodriques: PENSCO is on a growth trajectory with some strong tailwinds, including the continued growth of the crowdfunding space alongside shifting investor demographics that demand greater portfolio diversification and potential returns that can deliver financial security for retirements that are lasting longer and longer.

We believe that as investors learn more about how they can use their IRA to go beyond just stock and bonds, PENSCO – with its two plus decades experience, leading technology and network of providers and investment opportunities – will be a go-to resource for all their alternative investing needs.

Sponsored