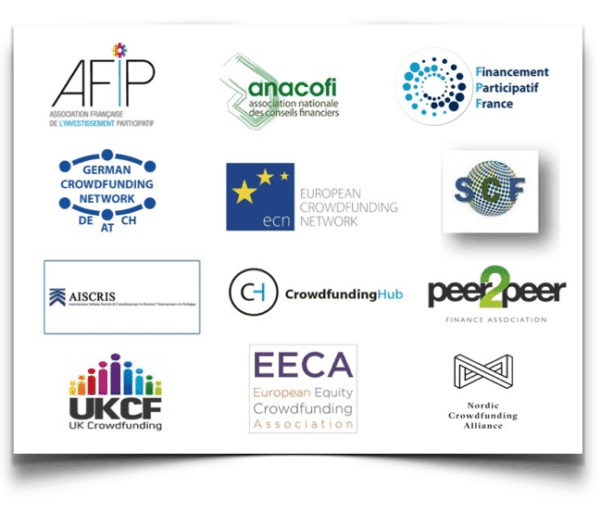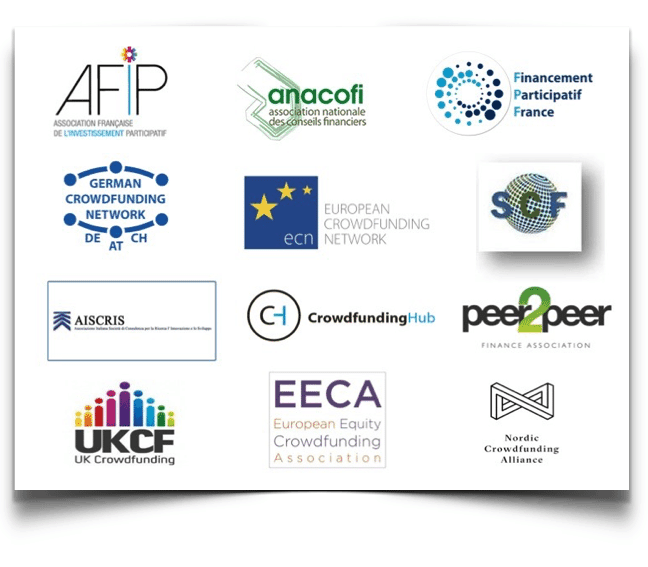 The University of Cambridge is teaming up with EY, the global professional services organization, to launch European Alternative Finance Benchmarking Survey with the support of major European industry associations. This is the largest study to date on crowdfunding, peer-to-peer lending and other forms of alternative finance in Europe.
"Obtaining finance has become more challenging for SMEs since the financial crisis and economic downturn," Navin Kaul, Partner at EY, indicated. "The continuing development of alternative finance models is providing greater choice across the market for SMEs and growing businesses. This study should help us understand the size and growth of this increasingly important sector of the European economy."
Opening on 25 November and closing on 20 December, this benchmarking survey aims to capture the size, transaction volume and growth of the alternative finance markets across Europe.  Major national and regional crowdfunding associations in France, Germany, Spain, Italy, the Netherlands, the Nordic countries and the UK are all participating in this groundbreaking research.
"Alternative financing models such as crowdfunding and peer-to-peer lending offer challenges to both classical financing theories and to traditional finance providers," Raghavendra Rau, the Sir Evelyn de Rothschild Professor of Finance at the Judge Business School, University of Cambridge, noted. "This benchmarking research will enable us to develop a better understanding of how various alternative financing models work in key European markets, in turn, offer value and insights to academics, policy-makers and practitioners."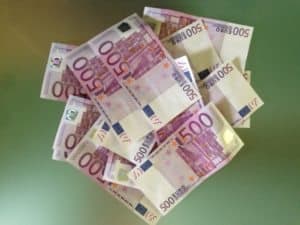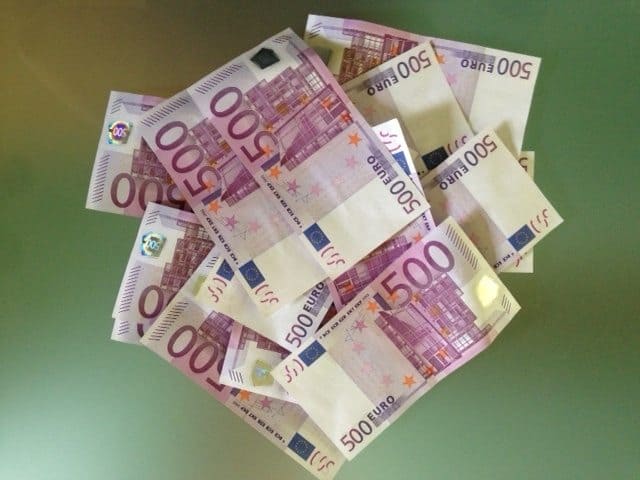 Since the global financial crisis, alternative finance, which includes financial instruments and distributive channels that emerge outside of the traditional financial system, has thrived in the US, the UK and Continental Europe. From equity-based crowdfunding to peer-to-peer consumer and business lending, from invoice trading to reward-based crowdfunding, these alternative financing activities are supplying credit to SMEs, providing venture capital to start-ups, offering more diverse and transparent ways for consumers to invest or borrow money, nurturing creativity, fostering innovation, generating jobs and funding worthwhile social causes.
Although a number of studies, including those carried out by the University of Cambridge and its research partners, have documented the rise of alternative finance in key markets such as the UK, we actually know very little about the size, growth and diversity of the crowdfunding and peer-to-peer lending industries in respective European countries. There is no independent, systematic and reliable academic research to scientifically benchmark the European alternative finance market. It is in this context that Cambridge University, EY and leading national industry associations are collaborating to collect and analyze aggregated national and regional data of the European alternative finance industries through this benchmarking survey.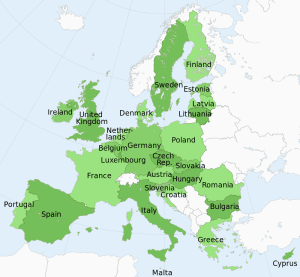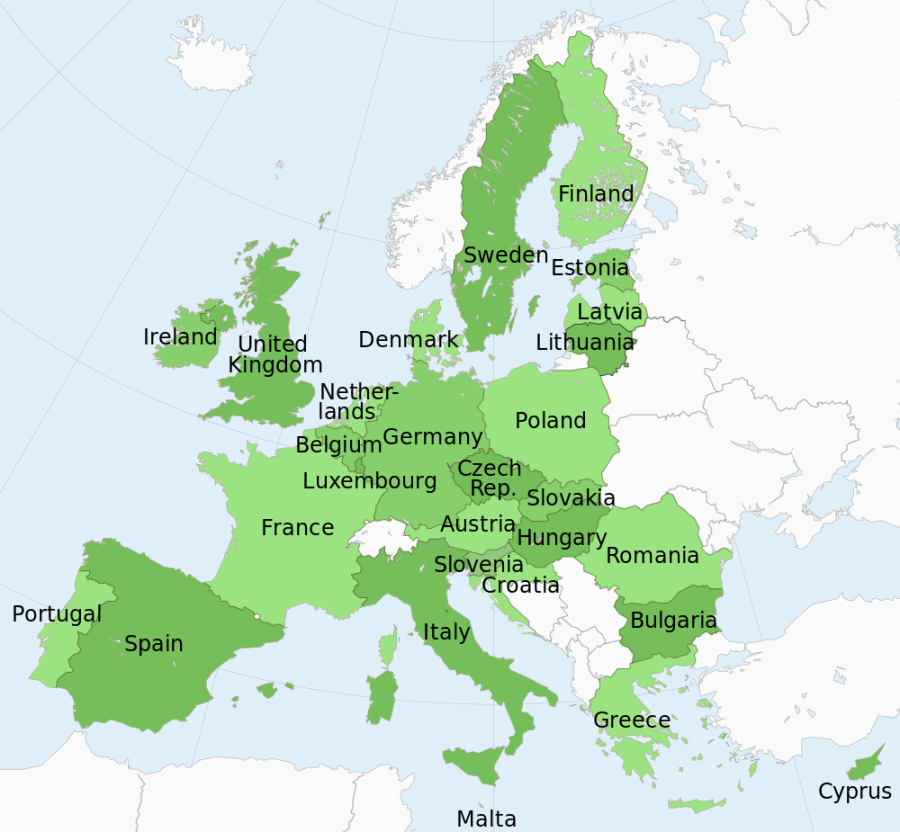 The findings of the survey will be made publicly available in a European Alternative Finance Benchmarking Report due to be published in January 2015. This benchmarking study will no doubt cast light on the bourgeoning European alternative finance markets, in turn informing policy-makers and regulators in respective jurisdictions, facilitating dialogue and learning between industry associations and key stakeholders, raising the level of awareness about crowdfunding and p2p lending in start-up and SME communities, social enterprise and social finance spheres and among the general public.
This benchmarking survey is supported by FPF, ANACOFI and AFIP (France), the German Crowdfunding Network, the Spanish Crowdfunding Association, Crowdfunding Hub (Dutch), AISCRIS (Italy), the Nordic Crowdfunding Alliance, the UK Crowdfunding Association, the P2P Finance Association, the European Crowdfunding Network, the European Equity Crowdfunding Association as well as the P2P Banking.com.
All crowdfunding, peer-to-peer lending and other alternative financing platforms that are currently operating in Europe can take this benchmarking survey. All participating platforms will be prominently acknowledged in the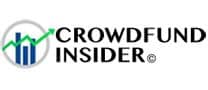 benchmarking report with logo display and listing in the European Alternative Finance Platform Directory.
Crowdfund Insider, as the media partner for this benchmarking research, will conduct a series of exclusive in-depth interviews with thought leaders and industry pioneers from the participating associations over the next few weeks.
To pique your interest further, below please find insight from the exclusive trailblazing interviewees participating in this nascent research: 
"The CrowdfundingHub is proud to be the Dutch & Belgium research partner for the Cambridge-EY European Alternative Finance Benchmarking Research. For European and national policy decisions on alternative finance, it is important to have detailed data available about the current size and growth of the crowdfunding industry." Ronald Kleverlaan, Crowdfunding Hub.  Executive Board Member European Crowdfunding Network

"Proper data on the thriving crowdfunding economy is as rare as it is important, and we are thrilled to take part in a benchmarking study that attempts to reach unprecedented depth and reliability. The difficulties of extracting valuable information from a nascent and still not fully mature market are well-known, and in this case the involvement of the national associations is a valuable asset that can make this study a reference for future researchers."  Daniel Oliver, Presidente Asociación Española de Crowdfunding
"The European crowdfunding market is growing in size and diversity, but the national approaches to regulation are having varying effect in different jurisdictions. The European Alternative Finance Benchmarking Research will allow us to show the impact of regulation on crowdfunding in different European countries. In light of the recent draft of Government Crowdfunding Regulation, this study will help us understand the landscape of this young industry in Germany and in Europe."  Karsten Wenzlaff, Coordinator of the German Crowdfunding Network and member of the European Crowdfunding Stakeholder Forum

"As the leading provider of data of the French crowdfunding industry, Financement Participatif France is particularly happy to join this European research project.  The 100 members of FPF will contribute, as they have done in France for years, to raise awareness of our fast-growing industry across Europe." Nicolas Lesur, Président, Financement Participatif France

"The P2PFA welcomes the announcement of the launch of the University of Cambridge's European Alternative Finance Benchmarking Survey.  Understanding the scale and nature of the alternate industry across Europe will help policy-makers make informed decisions on how to grow diversity and choice in financial services for consumers and businesses alike."   Sam Ridler, Executive Director, Peer-to-Peer Finance Association

"The French crowdfunding professional associations AFIP and ANACOFI are delighted to be research partners for the European Alternative Finance Benchmark Research. France is now a major actor in this industry with more than fifty active crowdfunding platforms. The size and the growth of the industry is today at stake. A pan-European research, managed with the most important associations in this area will provide the sector with more credibility. It will prove that crowdfunding is a singular segment of the financial industry and a pioneer in funding the economy with the crowd." Marianne IIZUKA, AFIP crowdfunding expert, Crowdfunding Comity Anacofi, member of the European Crowdfunding Stakeholders Forum

"Some of the fundamental principles behind the Nordic Crowdfunding Alliance is the passionate promotion of cross-border crowdfunding, as well as constant learning and research in this dynamic and fast growing industry. Hence, it is more than natural for us to take part in a European initiative led by key institutions such as University of Cambridge and EY, and in partnership with other important European crowdfunding associations. We look forward to the results of the study, and are certain it will serve us all in our ongoing dialogues with different stakeholders in national and international entrepreneurial eco-systems throughout Europe and the world."   Dr. Rotem Shneor, Head of the Nordic Crowdfunding Alliance

"Crowdfunding is a key aspect in the dis-intermediation of financial services and a driver of innovation and small business finance, from donations and pre-sales to equity and debt finance. As a sector build from within the digital economy, it has the ability to provide transparency beyond traditional financial services. The European Crowdfunding Network, the sector's pan-European trade body, is supporting open discourse and collaboration across all financial services and hopes that this benchmark study will further help to accelerate the understanding of crowdfunding within Europe." Oliver Gajda, Chairman, European Crowdfunding Network
"It's a great honor for AISCRIS to participate in this important international research promoted by such a prestigious coalition of industry associations, academic institution and corporate partner. We are certain that the study will demonstrate the market growth at both national and the European levels."  Tommaso D'Onofrio, AISCRIS and President of EECA
"Peer to Peer Lending is growing rapidly in many European markets and evolves from an innovation used by early adopters to a finance product with mass adoption amongst internet users. As with any innovation it is important to have a high quality report with independently measured data to help understand the change and in assessing whether there is the need to react to it by policy makers." Claus Lehmann, Publisher, P2P-Banking.com
"It is commonly acknowledged that the European alternative finance market is growing dramatically, nevertheless no objective and reliable research exists to scientifically benchmark and track the evolution of the market yet. This is why the European Equity Crowdfunding Association is so proud to support the Finance Benchmarking Research launched by the University of Cambridge and EY."  Alessandro M. Lerro, General Counsel and Manager, European Equity Crowdfunding Association

"Crowdfunding and peer to peer lending are moving from the niche to the mainstream of finance by renewing the infrastructure through which businesses and individual access the money they need and providing investors and donors with much needed diversity and access to new and promising investment opportunities. Policy makers and media commentators are sitting up and taking notice of the benefits which alternative finance brings to the economy and society as a whole in part due to this ground breaking and rigorous research into the sector's growth and structure. We commend the efforts of Cambridge University and EY to understand our industry and provide an independent measure of its success."  Bruce Davis, Director, UK Crowdfunding Association
_______________________
The findings of the survey will be made publicly available in a European Alternative Finance Benchmarking Report due to be published in January 2015.
The mission of the University of Cambridge is to contribute to society through the pursuit of education, learning and research at the highest international levels of excellence.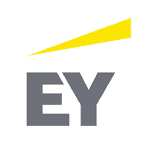 EY is a global leader in assurance, tax, transaction and advisory services. The insights and quality services we deliver help build trust and confidence in the capital markets and in economies the world over. EY develops outstanding leaders who team to deliver on our promises to all of our stakeholders. In so doing, we play a critical role in building a better working world for our people, for our clients and for our communities.  EY refers to the global organization, and may refer to one or more, of the member firms of Ernst & Young Global Limited, each of which is a separate legal entity.
The link to the benchmarking survey is below:
https://www.surveymonkey.com/s/cambridge-ey-europeanaltfinbenchmarkingsurvey
For benchmarking research enquiries please contact:
Bryan Zhang, PhD Researcher in Crowdfunding & Alternative Finance at the University of Cambridge via email zz251@cam.ac.uk or twitter @BryanZhangZ or Robert Wardrop, Research Fellow at the Judge Business School, University of Cambridge at rhw40@cam.ac.uk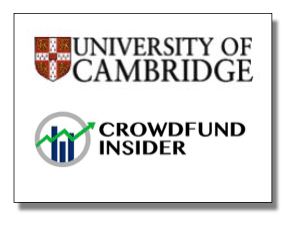 Crowdfund Insider has joined with The University of Cambridge to be the media partner on this benchmarking research. This article is the first in a several week long series that will include multiple, exclusive in-depth interviews with international thought leaders and crowdfunding industry pioneers from the collaborating associations.