Technology that listens!  Life with ivee agrees with enthusiastic Crowdfunder investors and kickstarter backers: the AI, IoT, Speech Recognition Home Automation Control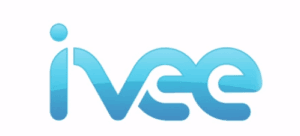 Platform campaign has raised over $165K since opening on 1 December.
After viewing the campaign video and hearing ivee pleasantly rattle off the temp, traffic, quiz questions and vacuum cleaner instructions, it's no wonder that this startup's product has gained traction: the device gives hope to the over-scheduled, frenzied demographic. After overfunding its kickstarter campaign by nearly $120K with 901 backers, ivee reports over 60,000 voice commands were made during the month of November alone.  The startup has also recently partnered with Nest.
Founder, CEO and USC grad Jonathan Nostrant waxed poetic about ivee on Crowdfunder: "Our team is comprised of members of USD, Apple, Samsung, Moshi, Vernac and Beam Box.  Our lead investor is Dag Kittlaus, CEO and Founder of Siri (acquired by Apple), and this holiday we'll be in over 800 retail locations including Staples, Best Buy, Lowes and Home Depot."
With $1,300,000 already in sales, one expects that that number to increase significantly after the holiday shopping boon.  Currently 8310 use ivee.
How does ivee work? "Just say "Hello ivee," and ivee will prompt you for a command. As soon as you start talking, ivee begins turning your words into actions. ivee is especially useful for those who are visually impaired or who struggle with normal computer interaction," according to the startup.
What does ivee do?  According to the kickstarter campaign, here are just a few examples of what one might say to ivee:
Controls Devices – e.g. "Set the thermostat to 71 degrees."
Alarms – e.g. "Wake me up at 6:30am." 
Time – e.g. "What time is it in Hong Kong?"
Weather – e.g. "What's the weather going to be like in New York on Friday?"
Stocks – e.g. "What's the stock price of Google?"
Sleep Sounds – e.g. "Play ocean waves for 15 minutes."
Bed Time Stories – e.g.  "Read me a bed time story, please."
Settings – e.g.  "Turn up the volume."
FM Radio – e.g. "Tune the radio to 102.7 FM."
Personality – e.g. "How old are you?"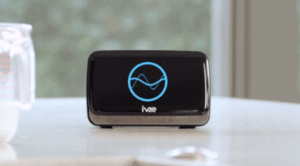 And one more update posted on ivee's blog: "ivee can now provide instant, voice-enabled access to bitcoin, litecoin, and dogecoin pricing provided by BitcoinShop.us. For example, you can ask ivee, "What's the current price of bitcoin?" and she'll respond with the most up-to-date price in dollars."
With a capped valuation of $4M and a $5K minimum investment, ivee seeks to raise $500K by 28 February 2015.  Detailed financial information is available to registered Crowdfunders.
______________________________________________________________
Have a crowdfunding offering you'd like to share? Submit an offering for consideration using our Submit a Tip form and we may share it on our site!