Zacks Investment Research has announced it is launching microcap research and has selected its first company for "detailed investigation".  Simultaneously Zacks has launched a crowdfunding campaign on Indiegogo to raise $7000 in capital for the new research product.
"Independent research is the platinum standard. Zacks is already known across the globe for the quality and reliability of the research it provides. We will bring that level of expertise to microcap research," said Howard Orloff, VP at Zacks Investment Research. "Each month we will select a microcap stock and investigate that company. Each issue will also have updates on research into companies examined in prior editions."
Zacks correctly notes that microcap companies are largely ignored by the equity research industry. Institutional and hedge fund investors can afford their own detailed research, something an individual generally cannot do.
"This newsletter levels the playing field for microcap investing," Mr. Orloff says. "You can have quality, independent research from Zacks, a company with a world-wide reputation for excellence."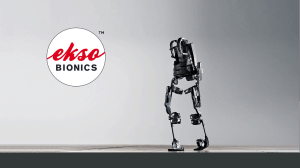 The crowdfunding campaign on Indiegogo allows individuals to contribute various amounts to access the research.  The fist company to have an analyst apply their approach is slated to be EKSO bionics.  For $99 an individual will received the first report.  At the $600 level, investors get another five months of Zacks reports on micro caps. Again, each report will be available two weeks before the public release, which will include a variety of popular financial channels. The $1,500 level gets 12 months of reports and participation in a 60-minute conference call with consultants who evaluate the companies listed in the reports. The top level is $2,500 which will include all perks and access to non-deal roadshows.
"Many will wonder why and how we picked our first subject company for the Indie Research newsletter. We screened 3,500 micro caps that are not reported on by any brokerage firms. Then, we looked for a company with something different, a real idea," says Mr. Orloff. "What we found is a small company that has laid some excellent groundwork and already formed some sound strategic partnerships. Now, we're going to really look into the company."

"We're going to tell you what you need to know to make an informed decision. You'll have what you need to launch a far more detailed investigation if you choose," he said. All this work is done by the Zacks, a world leader in independent investment research."
Sponsored Links by DQ Promote