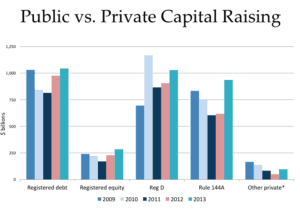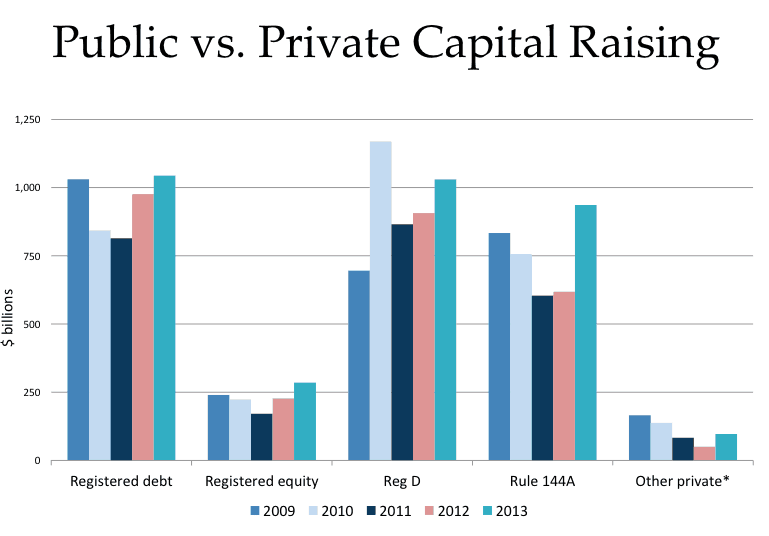 The presentation below was created by SEC Senior Financial Economist Vladimir Ivanov and incorporates data on the private placement securities market through 2013.  While there are other available reports the research provided by Ivanov is probably the best.  Prior to his first review in 2012 no one really knew how significant private placements are to the securities market.
In brief the Regulation D private placement market is enormous.  Far larger than "registered equity".  The Reg D market stands at over a trillion dollars today.  From one perspective, this dwarfs the current IPO market.  The JOBS Act under Title II legalized "general solicitation" or advertising for certain private placements.  While the number, and associated amounts raised, are expected to grow – it is still small in comparison to Rule 506b (no general solicitation) – at least since Title II was good to go.
The net analysis is that the private securities market is huge and very important for capital formation for the economy.
[scribd id=250564560 key=key-2s4Dxewcmtxo21ooHItA mode=scroll]