RCS Capital Corporation ("RCS Capital"), in light of recent market developments, issued the following statement:
CEO of RCS Capital, Michael Weil stated,"The fundamentals driving the success of our business remain strong and unchanged.  Our confidence in the long-term prospects for the company is resolute. There have been no reported accounting irregularities at RCS Capital, none, and the recent unfounded allegations reported in the press in connection with our Chairman, Nicholas S. Schorsch, should not have any material impact on the long-term strength of our business model or our operating results.

"Progress on our strategic initiatives has resulted in recent positive analyst recommendations and upgrades, citing a strong outlook for our retail advice business and stabilization in other areas of RCS Capital over the longer term. We believe investors remain confident in the direct investment and mutual fund products we distribute as evidenced by the steady increase in sales volume throughout November. The steady and continual reinstatement of our products by our selling group members, and the over 1,100 current active selling agreements, will help ensure that retail clients continue to have access to the diverse portfolio of alternative investments we offer."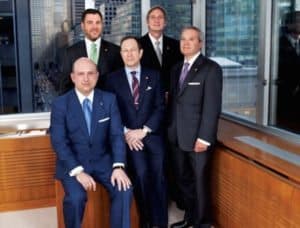 On October, 31st, RCS Capital's audit committee, made up of entirely independent directors, retained independent external legal counsel to conduct a review in accordance with specified procedures determined appropriate in scope by that committee. RCS Capital's counsel was assisted by an outside forensic accounting firm in the review. Following counsel's review, assisted by the accounting firm, RCS Capital announced that its audit committee, board of directors and management team remained confident in the company's reported historical financials, financial accounting, and internal controls.
"We continue to be completely confident in the professionalism, integrity and good judgment of our entire management team and our board of directors," explained Mark Auerbach, the company's Lead Independent Director.  "RCS Capital has made certain that our house is in financial order as evidenced by the accounting review we undertook."
Sponsored Links by DQ Promote