Seeking to help her terminally ill sister battle an extremely rare cancer, Louisiana resident Ann Marie Haynie has launched a crowdfunding campaign on GoFundMe called Love for Liza Fund.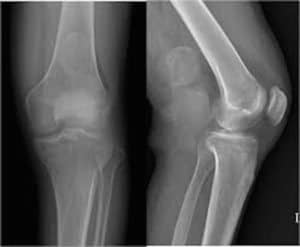 According to the campaign, Liza discovered she had Synovial Sarcoma, which is found in the joints of the arm, neck or leg, 2011. After pushing through chemotherapy, radiation and multiple surgeries, Liza was dubbed clear of her cancer. Unfortunately, during this Thanksgiving's celebration, Liza was rushed to the ER with stomach pains and soon discovered that the cancer had returned.
While visiting with doctors at Johns Hopkins in Baltimore, Liza was told that because of an obstruction in her intestines, she wouldn't be able to receive any further treatment and was given less than a month to live. Upon hearing this tragic news, over 100 family and friends dropped everything they were doing and rushed to Liza's bedside to comfort her. While visiting, everyone witnessed a surprised wedding of Liza and her longtime boyfriend, Wyatt.
Haynie shared, "Liza met her now husband, Wyatt, at Washington and Lee University. They are the definition of a long distance relationship; in the past five years, they have lived in China, South Africa and England. After living in London for the past few months, Thanksgiving was to be Wyatt's first official week back in Atlanta, where they were finally going to live in the same place. The timing was both perfect and terrible, as this was when Liza starting showing symptoms again. Wyatt has not left her side since.
"When they heard that she only had a few weeks left, Liza thought the marriage they had dreamed of was out of the question. Wyatt thought, 'Let's get married this weekend!' He refused to let cancer rob Liza of the joy of being a bride and dancing at her own reception. In less than 48 hours, our aunt and uncle generously offered their house, on the lake where we spent our childhood, as a venue. A friend offered to let Liza borrow the wedding dress she had always obsessed over. Wyatt's Dad brought his mother's ring to give to Liza.
"The ring was particularly special as Wyatt's mother passed away a few years ago after her own battle with cancer. Everything was exactly how Liza had always wanted her wedding to be. Most people were expecting a somber evening, filled with tears, but after a sunset wedding, the night was filled with laughter, dancing and pure joy. I can't think of a better way to have celebrated Liza, along with Wyatt, and the joy she brings to all of our lives."
The evening after the wedding, the obstruction that was preventing her receiving any more treatment suddenly opened up. She was immediately put on the chemo pill, which will hopefully help stabilize or even shrink the tumors.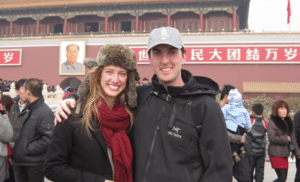 While Liza's experience turned out for the best, not every Synovial Sarcoma patient is as lucky. This project is to help raise funds for more research on the cancer. Haynie noted, "Because synovial sarcoma is such a rare disease, funding for research is scarce. Please help us donate to the Love for Liza Fund at the Johns Hopkins Kimmel Cancer Center. The funds will be overseen by Dr. Christian Meyer as the primary investigator and will be used for collaborative basic research leading to discoveries primarily for synovial sarcoma, but also all sarcomas in general. Our goal is to learn more about the disease and discover new, and novel therapies through evaluating gene expressions in samples and looking at immunotherapy options for these patients."

Since its launch last week, the campaign has raised $356,456 from 2,883.

_______________________________________________________

Sponsored Links by DQ Promote