Batu Biologics wants to eradicate cancer, even in late stage cancer patients.  The company has developed a promising drug called ValloVax that leverages the bodies immune system to recognize the blood cells feeding tumors and cutting them off.  Basically starving cancer and saving the patient.  Earlier in 2014, Batu Biologics, founded by Samuel Wagner, ran a successful crowdfunding campaign on Indiegogo where they raised just over $100,000.  The donation based campaign was launched stating;
"A new generation of entrepreneurs are taking ownership and looking for alternative strategies to successfully grow their companies without losing ownership share. We are trying to build this business, hold onto our intellectual property, and counter the traditional way things are done in the biotech sector."
The company has raised additional funding from investors and now Batu Biologics appears poised to move their cancer killing drug a step closer to reality:
To our Shareholders: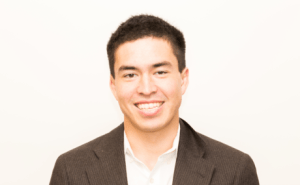 On behalf of Batu Biologics, I am pleased to provide the Shareholders of our Company with a year-end update recapping our progress since Batu's inception in December, 2013. Our research in the field of cancer immunotherapy has culminated in the identification of a novel method for treating malignant solid tumors – vaccinating against the tumor associated blood vessels. Our mission is to provide late stage cancer patients with a non-toxic alternative to the conventional treatments readily available, enabling patients to utilize their own bodies' powerful defenses in the eradication of cancer. Foremost, we are pleased to announce that we have filed an Investigational New Drug application with the US Food and Drug Administration seeking clinical approval for our angiogenesis targeting vaccine, ValloVax.
The following list highlights other significant accomplishments this year:
Accepted into Janssen R&D facilities, a Johnson and Johnson subsidiary
Published paper titled "Intravenous Ascorbic Acid as an adjuvant to Interleukin-2 Immunotherapy" in the Journal of Translational Medicine
4 Patents filed in the space of cancer immunotherapy
Successful donation based crowdfunding campaign raising $100,000
Exclusively licensed vaccine adjuvant technology (ImmXcyte) from UC San Diego
Recruitment of Dr. Hong Ma as Chief Scientific Officer, Gerry Berg as Chief Financial Officer, and Dr. Amit Patel as Principle Investigator for ValloVax's Phase I lung cancer trial
Raised a total of $575,000 since the company's inception to fund the development of our lead clinical candidate, ValloVax
Completion of preclinical efficacy and safety studies for ValloVax with Dr. Weiping Min from the University of Western Ontario
Writing and filing of Investigational New Drug Application with the FDA seeking approval for ValloVax to enter Phase I clinical trials for the indication of lung cancer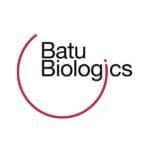 We believe that this New Year marks a significant inflection point in the Company's momentum that will translate into clinical success, larger capital influx, and correspondingly stronger returns on invested capital. We look forward to further successes as you join us on this exciting journey into 2015.
Sincerely,
Samuel Wagner
President and CEO
Batu Biologics
Have a crowdfunding offering you'd like to share? Submit an offering for consideration using our Submit a Tip form and we may share it on our site!