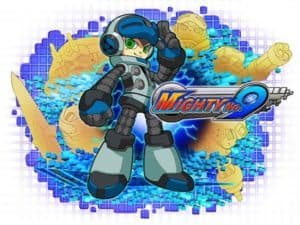 The wait is ALMOST over! Keiji Inafune, the creator behind Mega Man and now Mighty No. 9's Kickstarter crowdfunding campaign, announced he and his team are nearing the end of the game's development. Mighty No. 9's campaign was launched in 2013 and ended its run with a total of $3,845,170 from 67,226 backers, making it one of the most funded projects on the platform. Now, the video game developer is ready to share details about the highly anticipated video game.
As previously reported, Mighty No. 9 takes place in the year 2099 where humans have become dependent on robots not just for manual labor but also entertainment. The most powerful robots in the world fight in front of humans in a popular league called the Battle Colosseum.
BECK is a small combat robot made to fight in the Battle Coliseum as a part of the MIGHTY NUMBERS, the strongest robots in the world. But since Beck is the only robot in the world with a human heart, he's also the only robot that gets scared in combat. The good news is that he also possesses the ability to turn into any other robot. The bad news is that since his emotions are wired to his abilities, he often finds himself malfunctioning in battle.
One day a notorious engineer named DR. BLACKWELL releases a virus that infects every robot in the world…everyone except Beck. Dr. Blackwell remotely controls the infected Mighty Numbers to lead a rebellion to destroy mankind. Beck suddenly becomes the only robot available to stop the Mighty Numbers.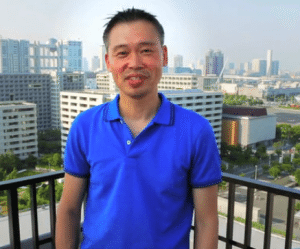 As Beck tries to save the world, he will be joined by CALL, his overly serious robotic sidekick; DR. WHITE, the young but socially inept creator of the Mighty Numbers; and DR. SANDA, the lazy but wise team leader. With each of their help, Beck will learn how to deal with his emotions and become the hero they need him to be.
According to GameSpot, Inafune revealed that he and the team has passed a key development milestone and is nearing the release of the game. The game developer announced that the project is "pretty much finished" and the team will be "heading into the porting and promotional stage. The game has been tentatively slated to release in spring 2015 and will be available on PC, Mac, Linux, Playstation 4, Xbox One, Wii U, PS Vita, Nintendo 3DS, PlayStation 3, and Xbox 360.
See Inafune's update below!
Have a crowdfunding offering you'd like to share? Submit an offering for consideration using our Submit a Tip form and we may share it on our site!