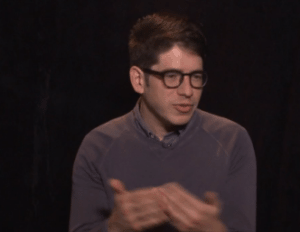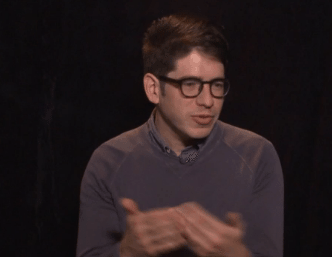 Kickstarter CEO and co-founder Yancey Strickler has shared a missive to the growing community of crowdfunders and backers that funded over half a billion in 2014 alone for over 20,000 projects.
Strickler states;
"As a model, it has remade patronage into an accessible, modern, and mainstream way to create and share… circumstances are far better for creators and fans than what existed before: a world where creativity was limited by access, geography, and the conservatism of big entertainment corporations.
And that is the power of crowdfunding.  Allowing anyone with a cool concept or solid business idea to raise capital and to get dreams funded and new businesses launched.  It is also democratizing the access to investment opportunity on the other side of the fence as well.
It will be interesting to see what new markets Kickstarter enters & new features incorporated for 2015.
His note is reproduced below.
---
Hi everybody —

My name is Yancey, I'm the CEO of Kickstarter, and it's my pleasure to wish all of you a happy new year on behalf of the Kickstarter team here in Brooklyn.

More than 20,000 creative projects were successfully funded on Kickstarter in 2014 — movies, books, albums, sculptures, restaurants, comics, games, hardware, performances, and other works of art and culture. Because of the imagination and enthusiasm of millions of people across the globe, more creative ideas came to life last year on Kickstarter than ever before.

This reality was unthinkable 13 years ago when founder Perry Chen first had the idea for Kickstarter. Since our launch in 2009, that dream of a more open and accessible world for creativity has become more true by the day. We're living in a new creative golden age where anyone with internet access can bring an idea to life.

Kickstarter has played an important role in this creative renaissance. As a platform, Kickstarter has distributed more than $1 billion to creators to make art, culture, and technology. As a model, it has remade patronage into an accessible, modern, and mainstream way to create and share. The results are staggering — a half a billion dollars to creators in 2014 alone.

We are extreme optimists on the future of creativity. We see more access and opportunity for artists and creators than any time in history — through Kickstarter and similar platforms like Etsy, Soundcloud, and YouTube. More opportunity brings challenges — competition for attention chief among them — but circumstances are far better for creators and fans than what existed before: a world where creativity was limited by access, geography, and the conservatism of big entertainment corporations.

As a founder-controlled company that operates with independence, we have the freedom to chart our own course for Kickstarter. We will continue to do so with enthusiasm and love for creativity at our core.

To the artists, creators, and aspiring creators of the world: Kickstarter was made for you. It was built to bring people together around your creative projects. It's supported by a team of enthusiastic fellow artists and creators here at Kickstarter who are devoted to helping your ideas come to life.

To the fans, super-fans, and patrons of the world: Kickstarter is powered by you. It was built to bring you together with amazing artists with great ideas. And it's supported by a team of enthusiastic fellow fans here at Kickstarter who have backed 10,000 projects of our own.

We exist to help people bring their creative projects to life. This is what we've always been about and always will be about. Thank you for being a part of it, and happy new year!

Yancey Strickler
CEO, Kickstarter

Sponsored Links by DQ Promote