Seeking to expand its MBA program from Northampton University to other schools through the UK and internationally, Universal Business School Oxford has launched an equity crowdfunding campaign on Crowdcube. Currently seeking £150,000, the school is offering 20% equity to those who help fund the project.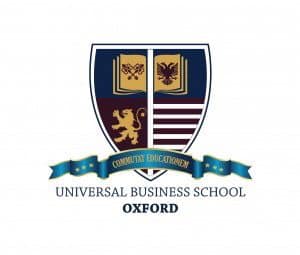 According to its campaign, Universal Business School Oxford is licensed to teach BTEC levels 4,5, and 7, along with also devised a propriety fellowship program. Students are able to progress to the MBA or the BA program at a university throughout institutions in the UK and internationally, which has be identified through PEARSON progression partners.
Explaining the key issues that the institution has faced, Universal Business School Oxford team stated, "In our appraisal most current MBA programs are very much lecture driven, with case studies and projects introduced to improve the practicality of the courses. Indeed, the need for a more 'blended' style of learning has been argued by both academics and industry professionals alike. We believe there is an opportunity for improvement in teaching methods and in widening their cultural aspect.
"MBAs need to train managers to think, to develop the skills to implement, and to work with colleagues from other parts of the world. Thus the truly global manager of the future is arguably not best trained by lectures with a dominantly Western mind set. This leads to the choice of a 'blended learning' program as the basis of UBS Oxford's competitive offering."
The current problems in the MBA global marketplace are:
The escalating cost of higher education which means that in the area of Business Studies the student needs to have and keep a job in order to avoid high debts on graduation.
In the developed world the particularly high cost of undergraduate programmes in the public university sector.
In UK, the government's negative attitude to face-to-face full-time private college programmes for international students.
Based on our experience, we feel strongly that existing MBA programmes are heavily influenced by the nationality of the host country (in most cases western). Yet business is increasingly multi-cultural and global.
Existing high quality online MBA's are very expensive and do not offer the essential face-to-face element.
Perks of the blended learning course include:
A blended learning course can be provided at far lower fee levels than the current face-to-face developed world courses, without compromising on quality standards.
A blended learning course allows students to keep their jobs and continue working while they study in order to avoid high personal debt levels.
The provision of a blended learning course with less than 6 months in the UK does not lead to the requirement for a student visa and all the problems that entails.
The UBSO blended learning MBA gives a multi-cultural experience, which at present is in India and the UK.
UBSO's network of Study Centres effectively converts its self-learning course into a face-to-face one.
If the student is not psychologically ready for the blended learning approach, we have a full-time face-to-face collaboration with three government funded colleges to provide a complete UK face-to-face full-time MBA program.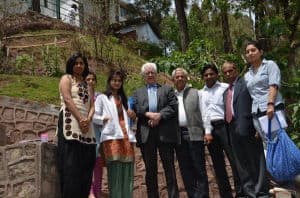 Revealing the funding requirements, the team noted, "So far the directors have invested an estimated £200K to enable the college to reach its current state. If it is to be able to meet its marketing plan, and to finance necessary overheads, it will need external financing until student fees are able to support its activities.The objective of seeking £150K is primarily for funding marketing (branding, public relations and media and print advertising) and working capital needs.
The funds raised will be used to pay for marketing and taking on dedicated administration resources. It will not be used to repay directors loan, which amounted to £192.5K on the balance sheet as at November 1, 2014 would not be repaid until the investors have recouped their original investments in full.
Since its debut on the crowdfunding platform, Universal Business School Oxford's campaign has raised £8,160. It is set to close on February 19th.
_______________________________________________________________
Have a crowdfunding offering you'd like to share? Submit an offering for consideration using our Submit a Tip form and we may share it on our site!