The largest peer to peer lending platform in the world, Lending Club (NYSE: LC), has formed another partnership.  Adding to the recent announcement they are working with the Women's Chamber of Commerce (USWCC), Lending Club is now partnering with SCORE – a source of free and confidential small business mentoring and advice. SCORE clients are now able to access business loans via a specially curated page on the SCORE site.  As of now new loans are being incentivized with a Visa gift card as part of the launch.
"Too many small business owners are still having a tough time getting the credit they need to grow their businesses and create jobs," said Lending Club Founder and CEO Renaud Laplanche. "The Federal Reserve Bank of New York's Spring 2014 Small Business Credit Survey found that 58% of small businesses want credit, but only 16% received the amount they wanted. We're excited to partner with SCORE to help small business owners access affordable credit."
SCORE Foundation President David R. Bobbit added;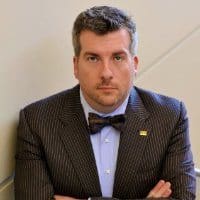 "For decades, accessing financing has been one of the biggest challenges our small business clients have faced," said Bobbitt. "We're excited to now connect small businesses directly to capital they need. I'm very pleased that Lending Club will also be sharing its financing expertise with our clients to help them learn about the broad range of financing options available."
SCORE, formed in 1964, claims to assist over 375,000 small businesses each year.  The foundation is said to have access to more than 11,000 business experts and over 320 local chapters.
"SCORE small business mentors are all volunteers—experienced executives and entrepreneurs themselves who give back by helping small business owners. And SCORE mentoring is provided at no cost," explained Bobbitt. "Partners like Lending Club ensure that these services reach more than 350,000 small business owners across the U.S. each year."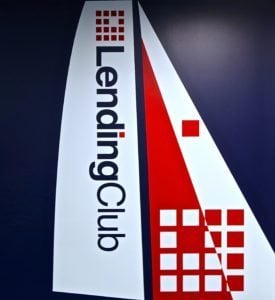 Lending Club stated they will also be providing SCORE small business mentors and clients with free training on the growing range of small business financing options available, how to calculate the cost of financing, and more via educational materials and live webinars presented by their small business financing experts.

Today the vast majority of loans made through the Lending Club platform are for debt consolidation.  Lending Club targeted the exceptionally high fees charged by credit card companies as low hanging fruit.  Borrowers may easily reduce high interest rate payments by using the Lending Club platform.  Making small business loans is another opportunity for the booming P2P space. Banks have largely evacuated this business segment deterred by high cost exacerbated by an antiquated infrastructure and culture that is adverse to change.

Sponsored Links by DQ Promote