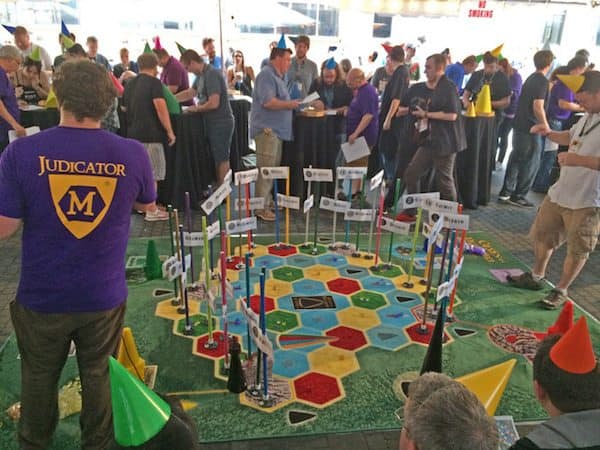 Seeking to bring a fan favorite to the market, Skokie, Illinois-based Mayfair Games, along with Cone Hill Games, launched a crowdfunding campaign on Kickstarter to raise $300,000 for its Parks and Recreation inspired board game, The Cones of Dunshire.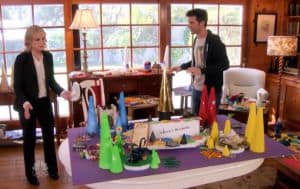 For those who haven't watched the hit series, The Cones of Dunshire was created by Ben Wyatt, who is portrayed by Adam Scott, while he was in between jobs. It has an elaborate series of rules and is considered one of the most impractical game ever. According to its Wiki, when Ben attempts to explain how the game is played to Leslie, played by Amy Poehler, he realizes how convoluted the rules are, which will likely make the game unpopular. He states his intention to throw the game in trash. Later, Ben leaves the game as a parting gift for his friends at the accounting firm (because Ben has quit again), who find the complicated rules intriguing.
Sharing the story behind the real-life game, the Mayfair Games team stated, "Encouraged by the success of the first edition of the game, Cone Hill Games (makers of fine wood and wrought-iron amusements) want to produce the largest, most impressive version of the game possible. This wonderful, deluxe version of the game will include the spectacular new characters developed for the very special version of the game played in Indianapolis at the Gen Con 2014 charity event.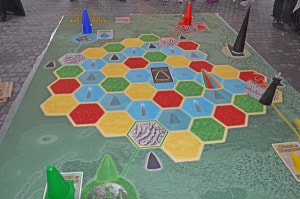 Featuring artwork by artist Jared Blando, the multi-level game board will be over ten square feet. There will be a ton of cards and components. The team shared, "Imagine yourself punching out five or perhaps six sheets of the finest die-cut chipboard. Imagine seeing all of your favorite Dunshire characters rendered in 2d.
"One might say, 'collect all 17,' but here they are, all in one box. Take a second to think about each of them, who they are, and what they mean for you: Wizard, Maverick, Arbiter, Corporal, Warriors, Dragon, Alchemist, Provost, Denier, Shaman, Abbott, Brinksman, Farmer, Duchess, Mountebank, Minstrel, and Tradesman. We will soon be showing art from Aaron J. Riley and others as we proceed. "
Explaining the game, the team shared that each character has a sheet with all their variety of powers, however absurd it is,  and to top it off  with three of each so that multiple players can enjoy an infinite combination of character power combos. Each player will have hero tokens and civilization tokens to impress your friends and relatives.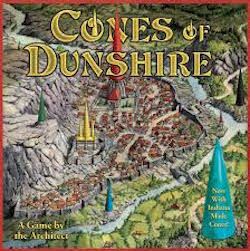 Fans looking to purchase the game through the Kickstarter campaign may do so for the price of $500, but the purchase will also include the deluxe edition, ledgerman hat, wooden cone of decision, a replica o the official Parks and Recreation Cone of Dunshire show script. It will also have posters, pin, shirt and baseball hat.

Since its launch, the Cone of Dunshire game has raised nearly $20,000 thanks to over 120 backers. It is set to close on March 15th.

Have a crowdfunding offering you'd like to share? Submit an offering for consideration using our Submit a Tip form and we may share it on our site!

Sponsored Links by DQ Promote