PeerRealty, a midwest real estate crowdfunding platform, announced on Tuesday (January 21st) that it has been selected to participate in elmspring 2.0, the nation's leading real estate startup accelerator program.


Participants in the elmspring accelerator program will begin an intensive three-month program to develop and prepare their businesses for an investor pitch day, with the help of seed capital, elmspring's growing network of advisors and mentors, and pro bono legal and professional services. The elmspring accelerator co-locates at 1871, Chicago's leading digital hub for entrepreneurs, where participants will enjoy access to other mentors, investors, and other entrepreneurs, as well as high-tech office space.
PeerRealty provides an innovative and targeted means to connect investors to high-quality real estate investment opportunities. PeerRealty breaks from tradition by creating a platform where middle-market investors ("Peers") have access to the best developers and sponsors in the real estate marketplace, while also allowing for developers to expand their network.
The crowdfunding platform saves investors money as well as time, and its focus on the Midwestern marketplace introduces real estate crowdfunding opportunities to a largely untapped market. Distinguished by these practices, PeerRealty is committed to bringing the highest quality real estate crowdfunding opportunities to market.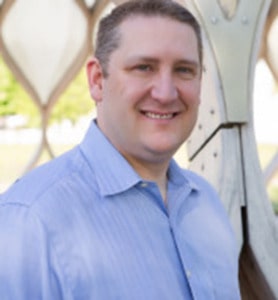 CEO of elmspring, Tom Bretz shared, "We're ready to get to work. With such a varied and talented group of individuals, we're excited to be a part of this process, and to see how they challenge and push each other. Any of these ideas could be the core of a significant business. We have the structure and resources in place, and with these entrepreneurs we definitely have the talent."
"We are excited to be a part of the elm spring accelerator program, it is the leading real estate accelerator in the nation and we're looking forward to working with Tom and his team," PeerRealty CEO, Jordan Fishfeld added.
Bretz and the elmspring team are hopeful that this second session will be just as successful as the first. Startups from the inaugural session such as ReaLync and College Annex are doing exceptionally well. College Annex is starting the New Year off right by turning a profit and boasting a presence at 19 major universities nation-wide.ReaLync is also expanding its reach.
By the close of the elmspring session ReaLync secured $300,000 in seed funding, began doing business in Florida, California, and New York City, and increased their user base to over two thousand. The elmspring team is more than proud of the inaugural group's accomplishments and, with newfound partner Waterton Associates, is looking forward to more of the same the second time around.