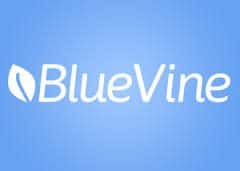 Fintech BlueVine Capital secured $18.5 Million from investors reported Lizette Chapman reported for Dow Jones VentureWire.  Based in Palo Alto, Calif., BlueVine was founded in 2013 by Chief Executive Eyal Lifshitz while he was a principal at venture firm Greylock IL, and currently employs 18 people.
"Other companies, such as Kabbage Inc. and OnDeck Inc., extend quick online loans based on credit reports, bank statements and nontraditional data like social profiles. BlueVine is different in that it extends an advance to merchants based on their unpaid invoices, much like Taulia Inc. and FundBox Inc.," stated Chapman.
BlueVine pays merchants 85% of the invoice amount up front and pays the remainder, minus a fee which varies between 0.5% and 1% a week, to the merchant after the customer pays.
"We are basically purchasing customers," Eyal Lifshitz stated. "Marketing, janitorial, staffing…any small business that provides business is our market."
New BlueVine customers typically wait 24 hours until money is sent to their account while existing customers wait about three hours, he said. In his interview with Chapman, Lifshitz said that while growing up he saw his father, a physical therapist, often frustrated by 90-day billing cycles. Although there were many options available to accelerate payments, Mr. Lifshitz said the industry is largely offline, fragmented and inefficient as it is largely paper-based. He decided to build an online solution, and Greylock IL, an affiliate of Greylock Partners which earlier this month announced had changed its name to 83North, backed his company, along with Lightspeed Ventures.
"The two firms co-led the recent $18.5 million Series B round with participation from new investors Silicon Valley Bank and unnamed individuals," reported Chapman. "The infusion takes total outside funding to $22.5 million and will be used to expand the team, build native mobile apps and begin marketing."