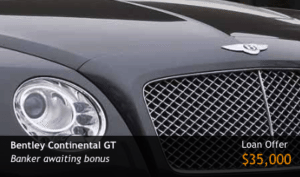 A "last-minute business opportunity" is why an 18-karat white gold bracelet, diamond weight approximately 19 carats, was taken off its owner's wrist and housed in a highly secure vault or with Citibank or Malca-Amit—temporarily. But jewelry and diamonds are only one type of high-class goods that Burro, an online luxury asset lender, accepts as collateral for short-term loans.
The company is now raising money on Israel-based OurCrowd, an equity crowdfunding website, and is fully funded, with $7,597,121 invested. According to Borro's website, investors in the company include global venture firms such as Canaan Partners, Ribbit Capital, Eden Ventures and Augmentum Capital. Among others, Borro's Board of Directors includes Capital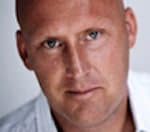 One's co-founder Nigel Morris; Paul Aitken is Burro's CEO and founder.
Founded in August 2008, Burro has facilitated $184,295,000 in transactions to date, and offers a "better way to borrow money, without getting it from a bank or selling your assets," according to the company's website. Accepted assets include luxury watches, gold and precious metals, luxury cars, fine art and antiques, luxury handbags, fine wine.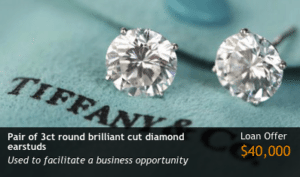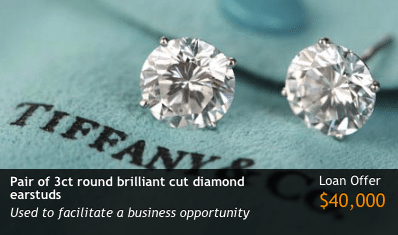 Here's how it works: A client applies online or by phone with their luxury asset, receives a consultation, then mails or drops off the asset for valuation (free, fully insured shipping is included). The item is appraised, and Borro sends the client the loan offer details. Two loans are available: luxury asset loans, used to secure a loan and get the client's assets back once the loan is repaid, or sale advance loans, used to get a cash advance while Borro experts manage the sale of the client's luxury assets to maximize the sale value for the client.
Once Borro's offer is accepted and the company has possession of the luxury asset, Borro immediately wires the funds to the client's bank account. Several clients' comments, featured on the company's website, praise its processing speed, with one "high-end tailor who secured a loan to open a beachfront restaurant" noting that "Everything was done and the money was exchanged within an hour."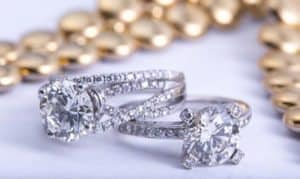 Borro notes that assets are stored under highly secure conditions in their state-of-the-art secure storage facilities, with all secure storage specialized for specific asset types, and so is climate controlled to ensure the optimal preservation of valuable assets. After the loan and any unpaid interest that accrued are paid back, Borro returns the luxury asset in the same ("or even better") condition as before. Clients can request a loan extension, and if it is approved, will need to repay unpaid interest that is due at the time of the extension plus a set-up charge before a new loan agreement is created for the amount borrowed.
As Borro points out in its video on OurCrowd, the lending industry is larger than airline and auto industries combined, and the company has claimed a spot as a leading lender in the world of online finance. Interestingly, Borro does not conduct credit checks when deciding whether or not to offer a loan, although it may run an ID check that looks at public and credit agency data. Its loans are taken out for reasons ranging from probate needs, to tax bills, to funds needed to start a new business venture.
Regardless of what occasions the loan, the company states—somewhat punnily—that it's now easy to Borro.
Have a crowdfunding offering you'd like to share? Submit an offering for consideration using our Submit a Tip form and we may share it on our site!