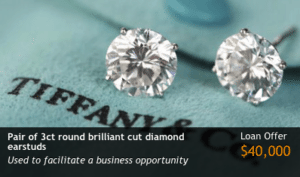 Global investment crowdfunding platform OurCrowd, has announced that it led a $19.5M Series E funding round for Borro, the UK-NY based, asset-backed online lender. Borro launched in 2009 in the UK, and has gone on to open offices in New York and Los Angeles.  It is a leading online platform for luxury asset-backed lending and has helped to define a new lending category. Borro offers loans from $5,000 – $2,000,000 secured against luxury assets such as cars and jewelry.
"In under two years, OurCrowd went from participating in early seed rounds to now successfully  leading a $19.5 million dollar major funding round together with Tier 1 VCs such as Canaan and the renowned internet company, Rocket." said founder and CEO Jon Medved. "We are delighted to be investing in quality companies like Borro, which is redefining the Fintech industry."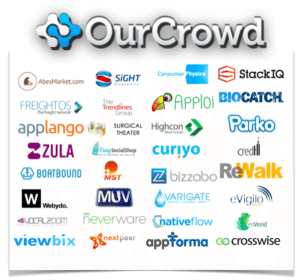 OurCrowd said it was joined by Rocket Internet AG (RKET), Canaan Partners and Augmentum Capital in this funding round. OurCrowd alone raised $6 million of the capital invested.  OurCrowd stated this was the single largest equity crowdfunding round ever completed. There have been other funding rounds in real estate that have been larger.
Launched in the UK in 2009 and in the US in 2012, Borro has defined a new category of online personal asset-based lending. Borro focuses on providing liquidity to individuals, entrepreneurs, and business owners who use luxury personal assets such as watches, jewelry, supercars, fine art, antiques and high-end handbags as collateral for short term loans.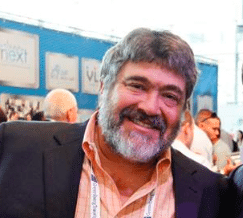 "Seven years ago, I joined the first angel investor group at Lending Club (LC) and witnessed first-hand the exponential growth of online lending," said Medved.  "Lending Club's IPO in December of 2014 was a pivotal point in the online lending industry and has shown that there will be multiple winners with eventual multi-billion dollar market caps. " 
Paul Aitken, CEO and Founder of Borro, said:
"We are delighted with our collaboration with OurCrowd. Their ability to lead this important funding round has proven that equity crowdfunding has indeed come of age. I was excited by the quality of the investors they have brought to the table and am looking forward to their adding additional value to Borro as we move forward."
OurCrowd is a hybrid venture capital equity crowdfunding platform for accredited investors who wish to invest in Israeli and global early stage companies.
Have a crowdfunding offering you'd like to share? Submit an offering for consideration using our Submit a Tip form and we may share it on our site!